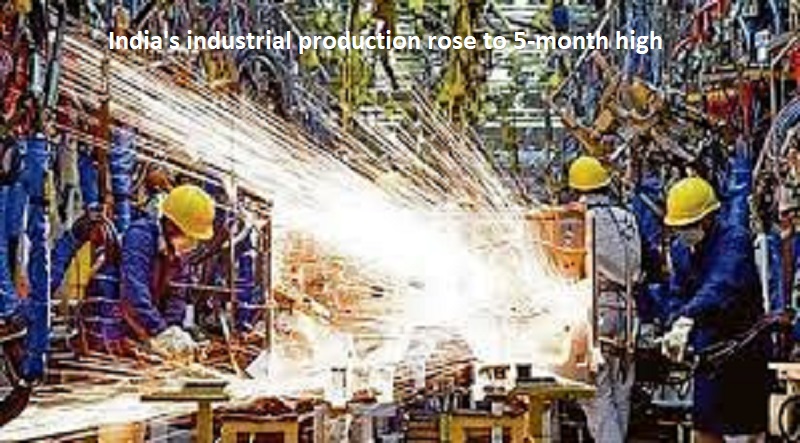 New Delhi: Data released by the National Statistical Office (NSO) revealed that the industrial production in the country surged by 7.1% in November 2022. The industrial production has touched a 5-month high in November. The Index of Industrial Production (IIP) grew by 1% in November 2021. IIP is an index that details out the growth of various sectors in the economy.
The manufacturing sector's output grew by 6.1% in November 2022.The mining output rose by 9.7% and power generation increased by 12.7% during November, 2022.
Also Read: UAE authority announces speed limit change on key road
The Index of Eight Core Industries (ICI) expanded by 5.4% in November. Production of 8 infrastructure registered a 3.2% growth in November last year. The gains in the coal, fertiliser, steel, cement and electricity segments have supported the growth.
The ICI is calculated after considering the combined and individual performance of production in selected 8 core industries. The 8 industries are Coal, Crude Oil, Natural Gas, Refinery Products, Fertilizers, Steel, Cement and Electricity. The Eight Core Industries comprise 40.27% of the weight of items included in the Index of Industrial Production (IIP).