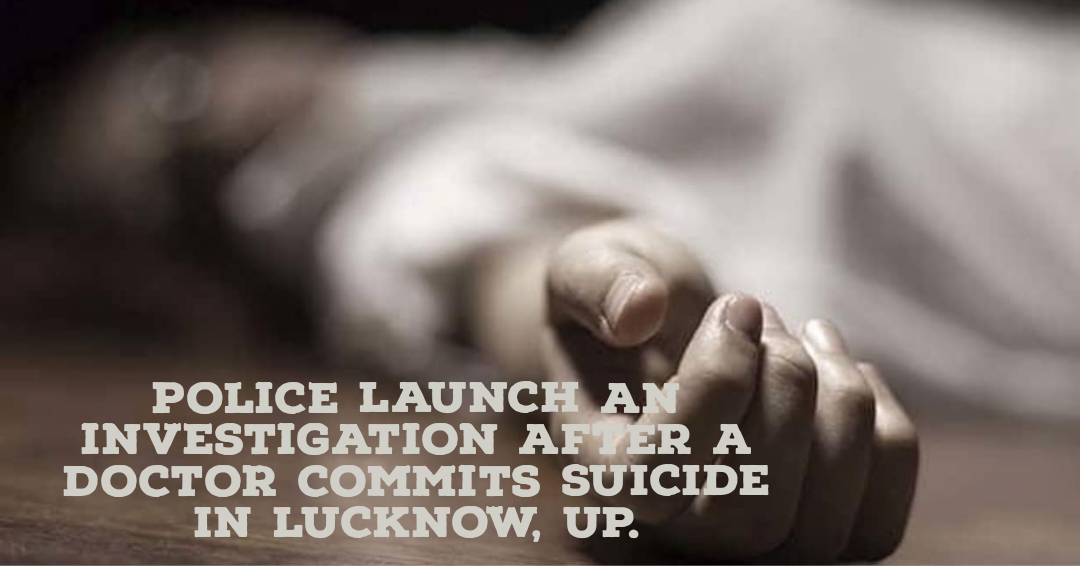 Police officials were notified today that a junior resident physician from the Dr. Ram Manohar Lohia Institute of Medical Sciences allegedly committed suicide.
Amit Nayak, the student, was a Ram Manohar Lohia Institute student. DCP North Qasim Abdi informed that, his body was discovered in Sector 14 of Lucknow's Indiranagar neighbourhood.
The DCP said, 'When there was no response from Nayak's room, his fellow doctor colleagues broke down the door and removed his body.'
'According to the initial inquiry, the case seems to be one of suicide. The situation is still being looked upon,' said Qasim Abdi.
The postmortem of the body has been ordered. The matter is currently the subject of more study.