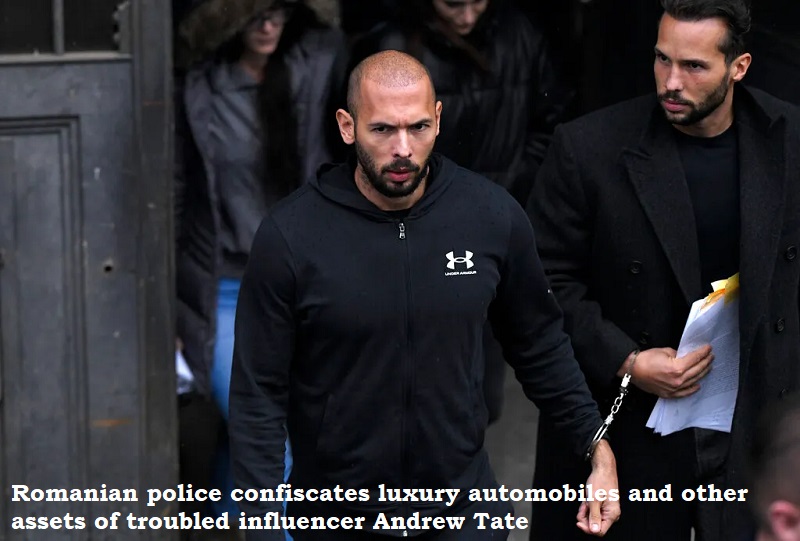 On Saturday, Romanian authorities seized luxury vehicles and other belongings connected to controversial influencer Andrew Tate, estimated to be worth $3.9 million. Authorities have also accused Tate of engaging in human trafficking in addition to other crimes.
The National Agency for the Administration of Unavailable Assets in Romania announced in a statement that it had seized cash in various currencies, 14 designer watches, and 15 luxury cars from a home outside of Bucharest.
Aston Martin, Porsche, Rolls-Royce, Ferrari, and Lamborghini are a few of the automobiles.
Tate, who holds dual citizenship with the United States and the United Kingdom, was held in Bucharest on December 29 together with his brother Tristan Tate and two Romanian women. They are in custody for at least 30 days on charges of human trafficking, rape, and affiliation with an organised crime gang.
The Directorate for Investigating Organized Crime and Terrorism (DIICOT) in Romania reported that it identified six victims of human trafficking, sexually exploited and subjected to physical violence and mental coercion by members of the suspected crime gang.