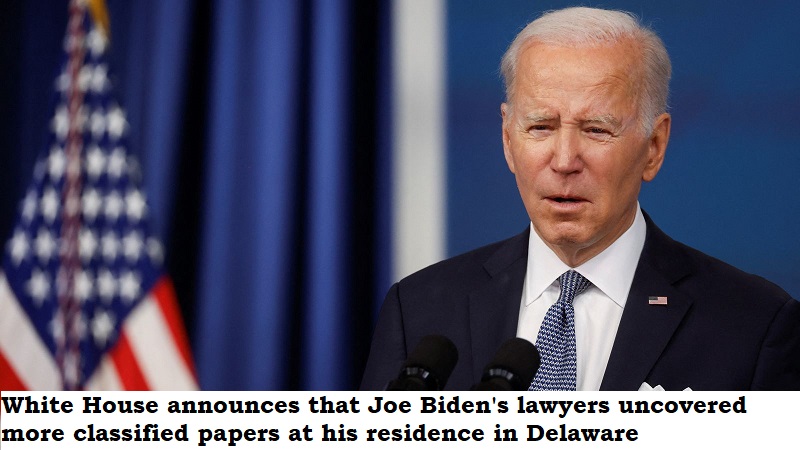 President Joe Biden's attorneys discovered more sensitive documents at his Wilmington, Delaware home than had been previously disclosed, the White House stated on Saturday. According to a statement from White House lawyer Richard Sauber, Biden's personal library was examined, and six pages of secret materials were found there.
According to earlier comments from the White House, only one sheet was found.
The most recent information supplements the discovery of records from Biden's time serving as vice president that were made in November at his former workplace in Washington's Penn Biden Center and in December in his garage.
Robert Hur, a former US attorney, is looking into any potential unlawful handling of personal data and official records from the Obama administration.
The Justice Department has generally set a high threshold before filing criminal charges in situations involving the improper handling of classified material, with the requirement that someone must have had the intent to breach the law rather than have acted carelessly or negligently.
It is a crime to 'knowingly' remove classified papers and keep them in an unlawful manner, according to the main laws controlling their unauthorised removal and retention.