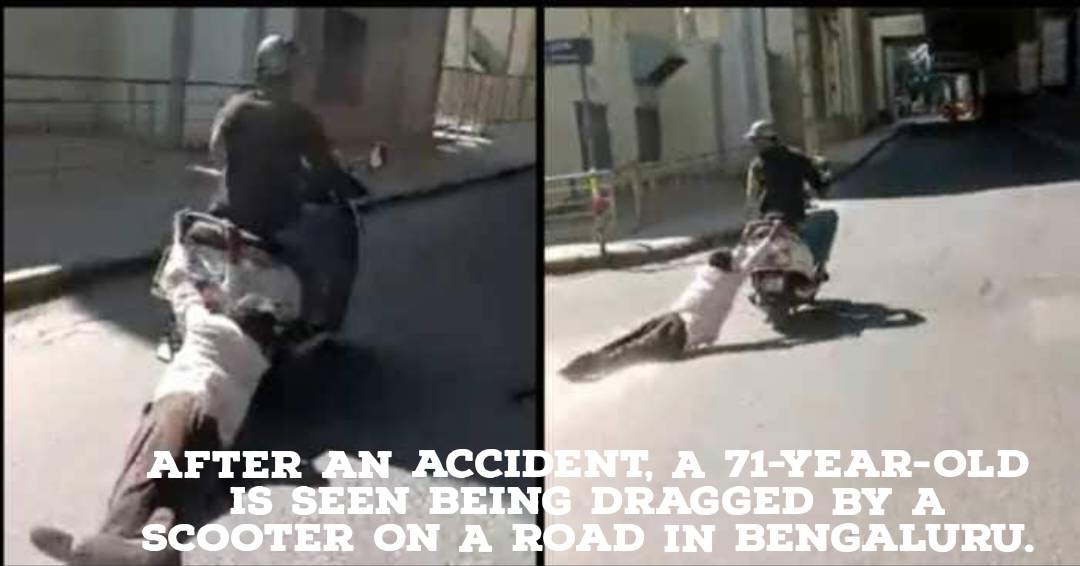 A video showed a 71-year-old man being pulled by a scooter on a busy route in Bengaluru on Tuesday in broad daylight.
Sahil, the scooter rider, had hit the man's automobile. Muttappa attempted to flee on his scooter as he exited the vehicle to confront Sahil. The elderly man then lunged and took hold of the scooter. According to the footage, Muttappa was pulled behind the scooter because the 25-year-old rider would not stop.
DCP Laxman Nirbargi stated, 'The reason is unintentional contact between the two-wheeler and the Bolero.'
The scooter rider was detained, but the man only received minor scratches.
'He shouldn't have acted in this way. Such careless riding is undesirable. I just hope he doesn't do it again with anyone else' Muttappa stated.
The incident happened a few weeks after the horrifying hit-and-run incident in Delhi, where a 20-year-old woman was killed after becoming stuck under a car's wheels and being dragged for 13 kilometres.