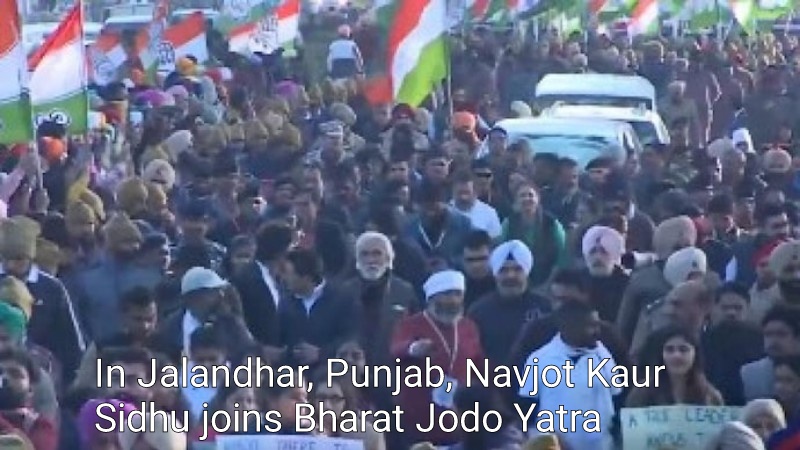 Numerous people joined the Rahul Gandhi-led Bharat Jodo Yatra as it began on Monday in Adampur, Punjab, despite the bitter cold.
Gandhi was accompanied by a number of Congress leaders, including Amrinder Singh Raja Warring, the head of the state party, as the march left the Kala Bakra area in Jalandhar.
Gandhi met Lakhbir Singh, chairman of the Kanshi Ram Foundation, and Swaran Kaur, sister of Bahujan Samaj Party founder Kanshi Ram.
The wife of former Punjab Congress chief Navjot Singh Sidhu, Navjot Kaur Sidhu, participated in the yatra in Hoshiarpur. Gandhi had her follow him while they were marching.
In a 1988 case involving a fatal road rage incident, Navjot Singh Sidhu is currently being held in Patiala Central Prison while serving a one-year sentence.
Amrita Warring, the wife of Punjab Congress chief Amrinder Singh Raja Warring, and historian S Irfan Habib were prominent participants in the yatra.
Gandhi also spoke to groups of attorneys, academics, and MNREGA workers.
As part of its journey through Punjab, the yatra entered the Hoshiarpur district later in the day. It will spend the night at Urmar Tanda.