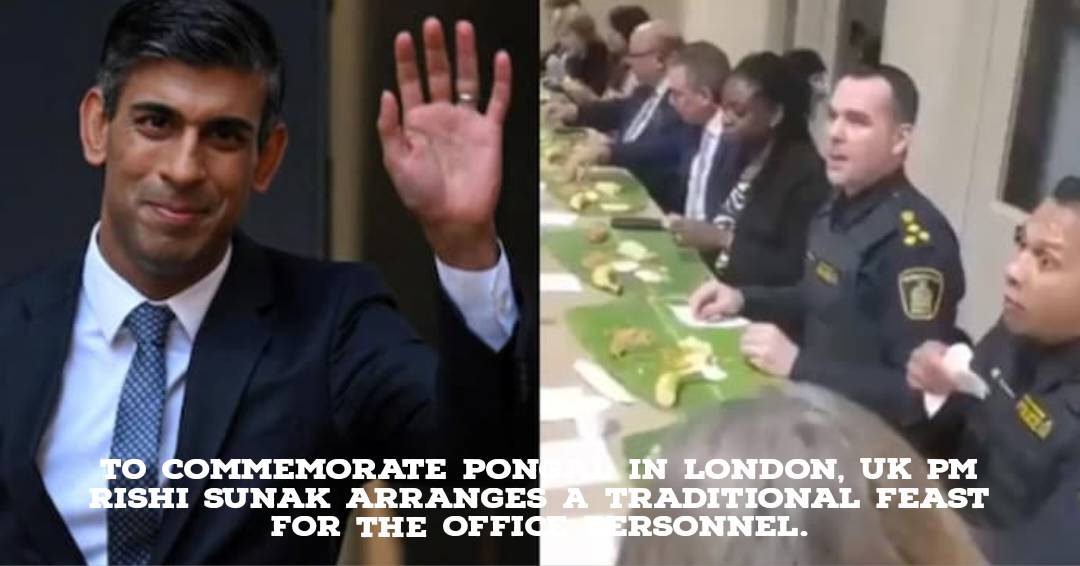 The internet is flooded with a video of UK Prime Minister Rishi Sunak's office staff enjoying Pongal in London. The harvest festival of Pongal was observed on January 15. Several government representatives can be seen in the video enjoying a traditional feast on banana leaves.
A number of individuals tweeted about the video. The brief video shows Rishi Sunak's office workers partaking in a Pongal meal that he had organised at 10 Downing Street in London. The employees were being served by guys dressed in veshtis while they dined on a traditional feast on a banana leaf.
Pongal, also known as Thai Pongal, is a state holiday mostly observed by Tamilians.
'I want to congratulate everyone who will be celebrating Thai Pongal this weekend the absolute best. I am aware of the importance of this celebration to families all around the nation. On this Thai Pongal, may I wish everyone here and everywhere health, happiness, and prosperity' In a video message, Rishi Sunak stated.
On October 24, Rishi Sunak became Britain's first Prime Minister of Indian descent, writing history in the process. He is the 57th Prime Minister of Britain.