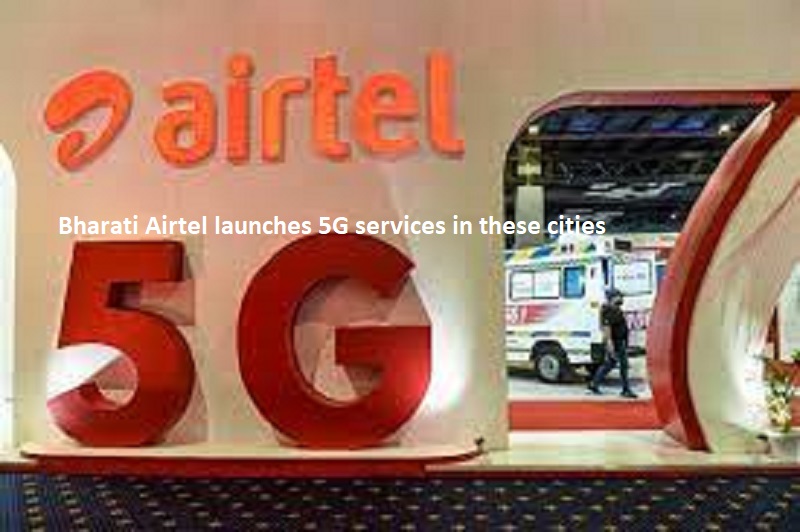 New Delhi:  India's leading telecommunications and internet service provider firm Bharti Airtel has introduced its 5G services in the National Capital Region cities of Noida, Ghaziabad and Faridabad. Airtel's 5G services are already live in Delhi and Gurugram.
In Noida, Airtel 5G services are available in areas of Greater Noida sectors Zeta, Delta, Omicron, Omax Wonder Mall, Udyog Vihar, Kulesra, Dadri, Noida Sector 2, 4, 10, 11, 14, 19, 16, 17, 18, 22, 30, 34, 40, 44, 45, 47, 49, 57, 62, 82, 83, 93, 99, 102,135,145, Noida Extension, Republic Crossing, Pari Chowk and Nalanda Chowk.
Also Read: Stock Market: Sensex, Nifty end higher 
In Faridabad, areas in Jawahar Colony, Ballabhgarh, NIT, Rajeev Colony, Sanjay Colony, Sainik Colony, Dabua Colony, Bharat Colony, Greenfields, Shiv Colony, Agwanpur, Ahirwana Chowk, Sector 2, 14, 16, 17, 21D, 24, 41, 42, 55, 59, 62, 70, 77, 78, 80, 81, 84, IP Colony, Ajronda, Alfalah University, Omax World Street and Smilepur have now access to Airtel 5G services.
In Ghaziabad, areas in Indrapuram, Gaur City, Loni, Vijay Nagar, Shastri Nagar, Dasna, Shubhash Nagar, Gautam Nagar, Nehru Nagar, Amrit Nagar, Gokulpur East and Kaushambi can now experience Airtel 5G services.
5G is the fifth-generation mobile network capable of transmitting a large set of data at a very rapid speed. 5G has a very low latency which will enhance user experiences in various sectors. Low latency describes the efficiency to process a very high volume of data messages with a minimal delay.