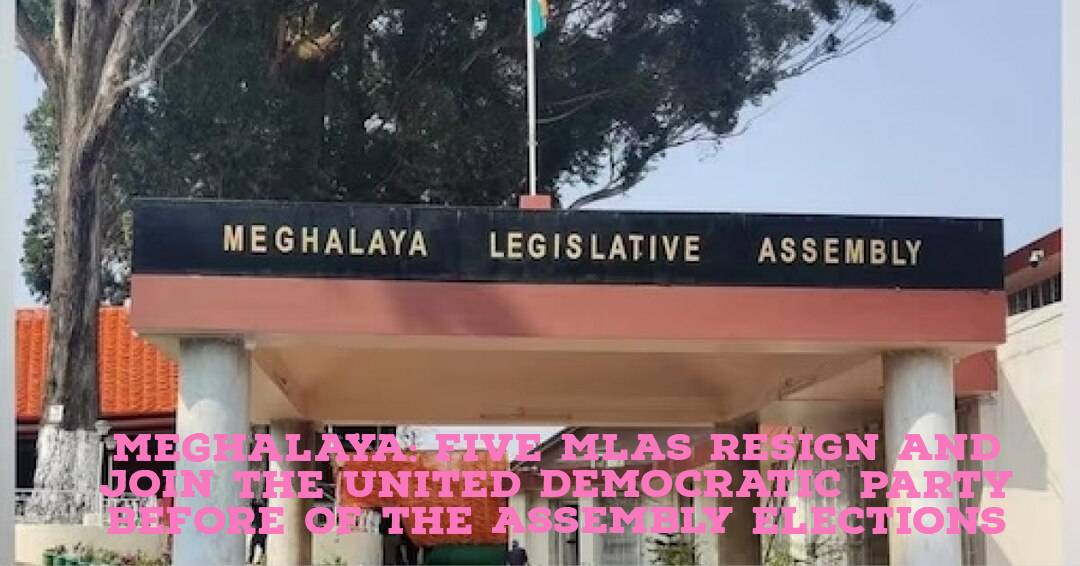 Five Meghalaya MLAs have submitted their resignations and are planning to join the United Democratic Party before the Election Commission announces the dates for the assembly elections in Nagaland, Meghalaya, and Tripura.
Renikton Lyngdoh Tonghar, a cabinet minister and MLA from the Hill State People's Democratic Party (HSPDP), Shitlang Pale, a member of the Trinamool Congress, suspended Congress members Mayralborn Syiem and PT Sawkmie, and independent MLA Lambor Malngiang are among the MLAs who have tendered their resignations.
As a result, neither the Congress nor the HSPDP officially have any MLAs remaining in the state.
In the midst of political defections and lawmaker resignations, 18 MLAs have resigned from the 11th Meghalaya Assembly.
The Meghalaya Democratic Alliance (MDA) government is led by six parties, and the Bharatiya Janata Party (BJP), one of those parties, has already declared that it will run alone in this year's assembly elections.
The National People's Party (NPP), which will again run unopposed, said on Sunday that it might surpass the halfway point in the 60-member Meghalaya Assembly.
The Meghalaya Assembly's five-year tenure is set to expire on March 15.