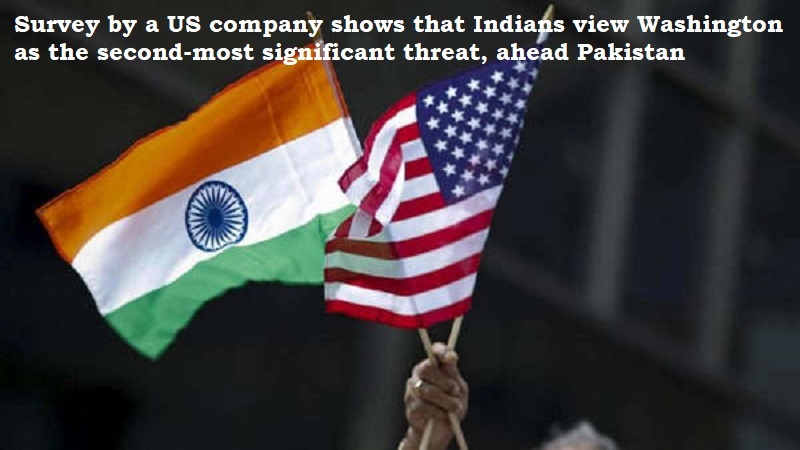 According to a recent survey by the American-based global business intelligence firm Morning Consult, Indians consider Washington to be the second-biggest security threat after Pakistan, their neighbour.
Furthermore, China was viewed as the greatest military threat to New Delhi in the study, which included 1,000 respondents. Notably, Indians blame Washington and NATO more for the situation in Ukraine than they do Vladimir Putin, the president of Russia.
According to the study, which was released on Tuesday, almost 43% of the 1,000 respondents thought China posed the greatest military threat, followed by the US at 22%, Pakistan, and Russia at 13% each.
'While the world's two largest democracies would seem to make for natural partners, especially given their mutual mistrust of China, Indians have strategic reasons to be wary of the world's Western superpower,' said Sonnet Frisbie and Scott Moskowitz, who oversaw the survey, reported Bloomberg.
The duo also noted that with a rise in tensions between US and China, Indians might be worried about getting in the middle of a possible conflict between the two countries that 'destabilises regional security, putting India at risk.'