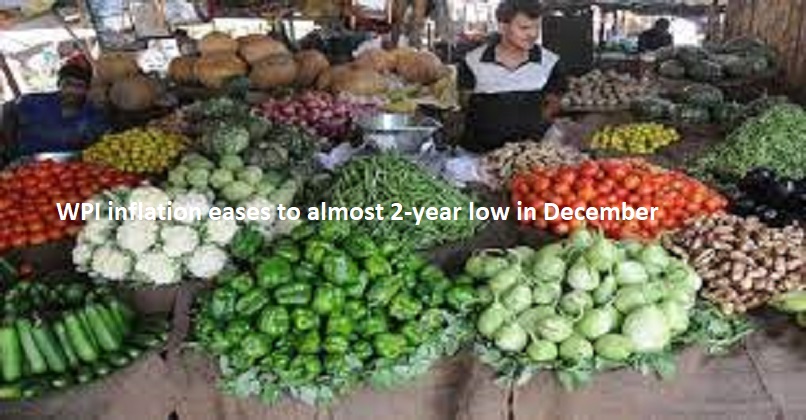 New Delhi: Data released by the Union government revealed that the  annual wholesale price index (WPI) inflation in the country for the month of December 2022 eased to 4.95%. It touched a 22-month low in December last year. The  fall in prices of food articles, mineral oils, crude petroleum & natural gas, food products, textiles and chemicals & chemical products are the main reason for decline in inflation.
The WPI Inflation slipped below 5% for the first time since February 2021. In February 2021, the WPI Inflation  was at 4.83%. Inflation in food articles was (-)1.25%, while in fuel and power it was 18.09% during December 2022. Inflation in manufactured products was 3.37% during last month.
Also Read: Union government reduces windfall tax on crude oil
The Consumer Price Index (CPI)-based inflation rate eased to 5.72% in December. It was 5.88% in November, and 6.77% in October 2022.
Wholesale Price Index (WPI)  is a measure of the average change in the price of goods at a wholesale level or in the wholesale market. Consumer Price Index  (CPI) is another price index that calculates price changes of goods and services that a consumer has to pay  in the retail market. The monetary police of Reserve Bank of India  is made after reviewing the CPI.