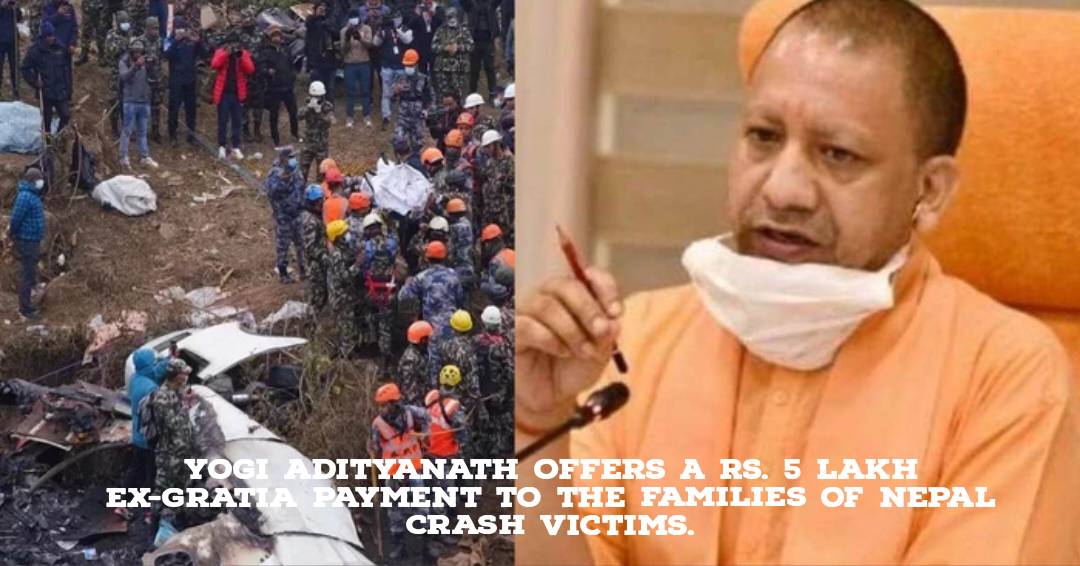 On Tuesday, Chief Minister Yogi Adityanath pledged financial support of Rs 5 lakh for each family of the four young people from the Uttar Pradesh district of Ghazipur who perished in a plane disaster in Nepal.
He also expressed his condolences for the Ghazipur residents who perished in the jet tragedy on Sunday.
Two days after a Yeti Airlines plane carrying 72 people, five of whom were Indian citizens, crashed in the tourist destination of Pokhara, Nepalese officials began delivering the bodies of the deceased to family members on Tuesday as the death toll reached 71.
The number of verified deceased has increased to 71 after two more remains were found at the accident scene on Tuesday, said a Nepal Army spokesperson Narayan Siwal.
The state government issued a statement saying, 'The CM has given financial help of Rs 5 lakh apiece to the family of those of Ghazipur who died in the crash.'
He declared that the cost of transporting the dead from Nepal will also be covered by the state government.
Four young people from Ghazipur — Abhishek Khushwaha, Sonu Jaiswal, Vishal Sharma, and Anil Kumar Rajbhar — were killed in the Nepalese crash on Sunday, informed District Magistrate Aryaka Akhauri.