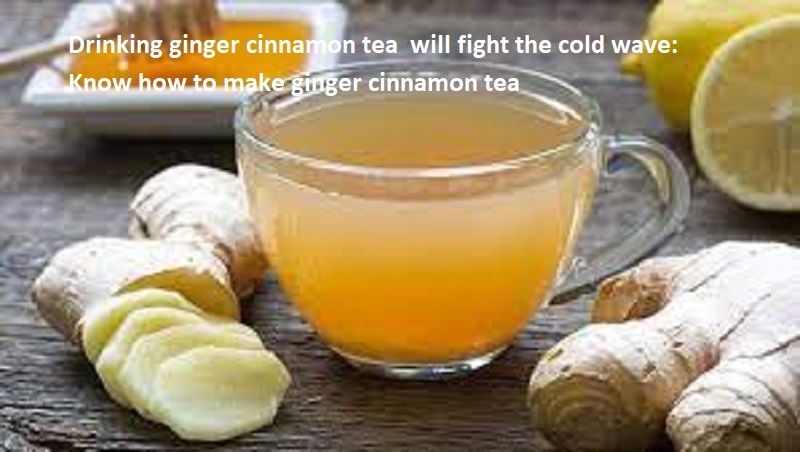 Several parts of the country is witnessing severe cold wave condition. It is important for us to have something that will help our body to fight this extreme cold weather. Drinking ginger cinnamon tea will help to fight the extreme winter.
Drinking ginger cinnamon tea helps ease nasal congestion and boost immunity during the winter season. Ginger is said to improve digestion and relieve hyperacidity. It helps stimulate saliva and so helps to remove acids. Ginger has antibacterial and anti-inflammatory properties. Cinnamon has powerful antifungal properties .
According to the Food and Drug Administration (FDA), it is safe to consume up to 4 grams of ginger daily.
Also Read: Maruti Suzuki recalls 17,362 cars due to this issue
Ingredients:
2 tbsp ginger (adrak) roundels
1 small stick cinnamon
1 tsp honey
Method:
Combine the ginger, cinnamon and 2 cups of water in a non-stick saucepan, mix well and cook on a medium flame for 8 minutes.
Strain the mixture.
Add the honey and mix well.
Serve warm.