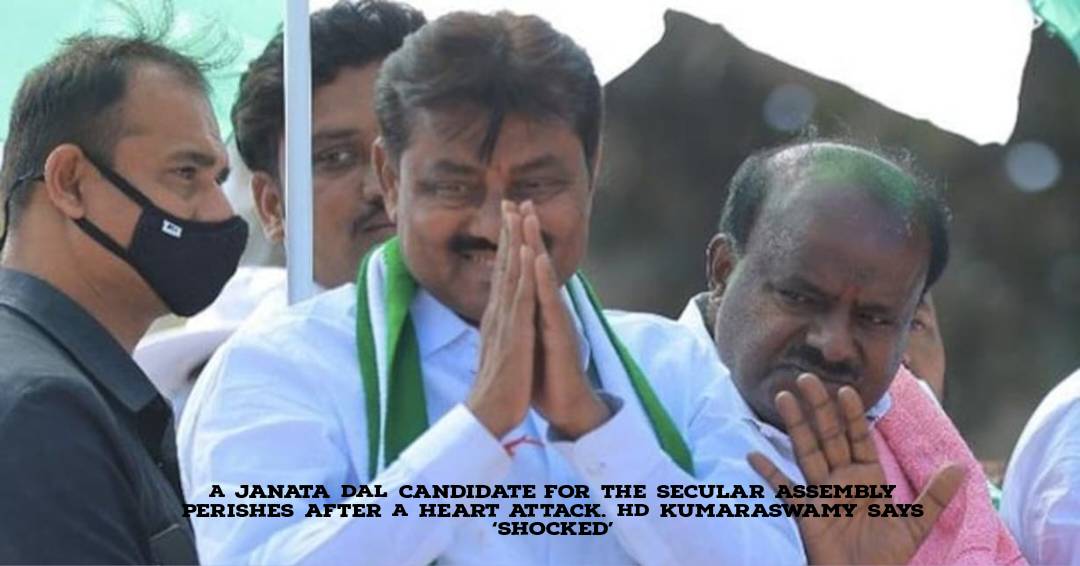 Former Karnataka Chief Minister H D Kumaraswamy announced on Saturday that Sivananda Patil, a Janata Dal (Secular) candidate for the Sindagi Assembly Constituency, passed away late on Friday after suffering a heart arrest.
The party has lately declared 54-year-old Shivananda Patil as its candidate for the Sindagi constituency in the next general elections.
Mr. Patil was taken to the hospital right away, where he passed away on Friday night.
Mr. Patil's untimely passing was mourned by HD Kumaraswamy.
'I was shocked to learn of Mr. Sivananda Patil's untimely passing. He was the party nominee for the Sindagi Assembly Constituency @JanataDal S. Mr. Sivananda Patil's demise has left me personally very heartbroken. I ask that his spirit find eternal peace and that his family be given the fortitude to deal with their loss, ' Kumaraswamy tweeted.
'After giving his all in the army, Mr. Patil retired with a burning desire to help others. He was incredibly dynamistic, had outstanding organising abilities, and I quickly grew to love him' explained Mr. Kumaraswamy.
Additionally, the JD(U) expressed its sorrow at Mr. Patil's passing. 'We are deeply grieved to announce the sudden death from a heart attack of Mr. Sivananda Patil, the JDS candidate for the Sindagi Assembly Constituency. We pray for his family to have the fortitude to deal with their loss on this particular occasion. Let us offer prayers for the deceased's soul to find peace.'