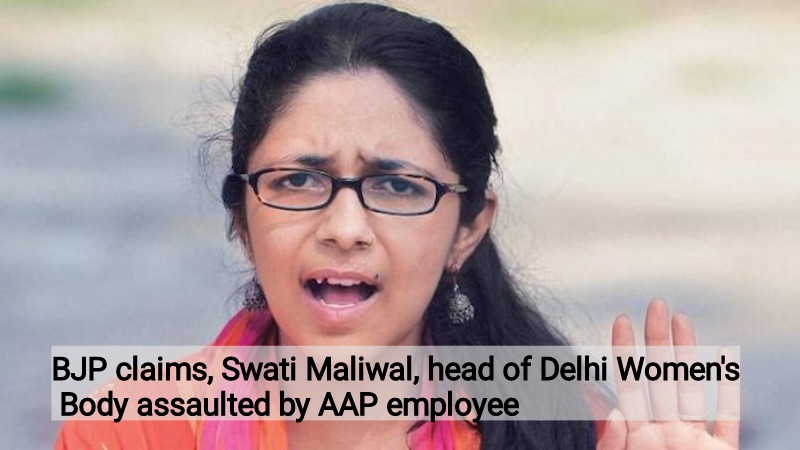 The Delhi chapter of the BJP made the sensational claim that Swati Maliwal, the head of the Delhi Commission for Women (DCW), was molested by a member of her own party. The party demanded that Maliwal be suspended until the investigation was finished.
In a letter to the national capital's Lieutenant Governor, VK Saxena, Delhi BJP spokesperson Praveen Shankar Kapoor claimed that Harish Chandra Suryavanshi, the eve teaser in question, is an active member of the Aam Aadmi Party, which is currently in power in Delhi. Asserting there are pictures of Suryavanshi campaigning alongside AAP MLA Prakash Jaswal, Kapoor posted the letter on Twitter.
'This development revealing the eveteaser's connection with the Aam Aadmi Party has exposed Swati Maliwal and she will try her best to influence the police inquiry in the matter by using her constitutional office,' Kapoor stressed.
'Therefore, I request you to suspend Swati Maliwal from the post of the President of Delhi Commission for Women till the inquiry of the alleged eveteasing incident gets completed so that she can't misuse her position to influence police inquiry,' he wrote.
He further asserted that the incident was 'a conspiracy with a motive to portray Delhi as a city that is unsafe for women.'
Meenakshi Lekhi, a union minister, criticised the AAP for the allegations and suggested that the attack, which was captured on camera, was staged, according to news agency PTI. Manoj Tiwari, Shazia Ilmi, and Virendra Sachdeva, the acting president of the AAP's Delhi chapter, are among the other prominent members of the BJP who have criticised the ruling party.