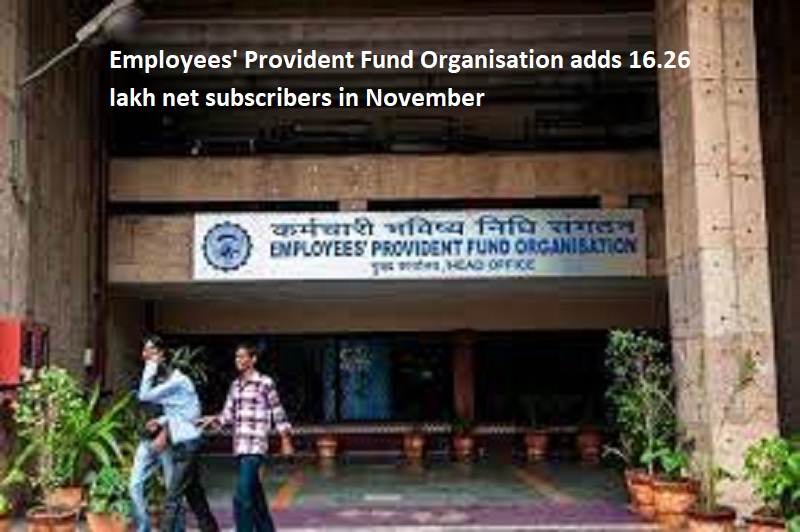 New Delhi : Employees' Provident Fund Organisation (EPFO) has added 16.26 lakh net subscribers in November  lastyear. The provisional payroll data released by EPFO has revealed this. This is a growth of 16.5% when compared to the corresponding month during 2021. It also registered growth of 25.67% in net additions compared to October 2022.
As per the data, around 8.99  lakh new members have come under the ambit of EPFO for the first time. Thus, the number of  new members joining EPFO has increased by 1.71 lakh, from 7.28 lakh in October 2022. Among the new members, the highest enrolment is registered in the age-group of 18-21 years with 2.77 lakh members, followed by age-group of 22-25 years with 2.32 lakh members.
Also Read: Private sector bank hikes interest rates on fixed deposits 
As per data, around 21,953 new establishments have been registered in the month of November 2022 under the Employees' State Insurance Corporation ensuring social security coverage to their employees.
EPFO is the country's principal organization responsible for providing social security benefits to the organized/semi-organized sector workforce covered under the EPF & MP Act, purview, 1952. The payroll data is provisional since the data generation is a continuous exercise, as the updation of employee records is a continuous process. The previous data hence gets updated every month.