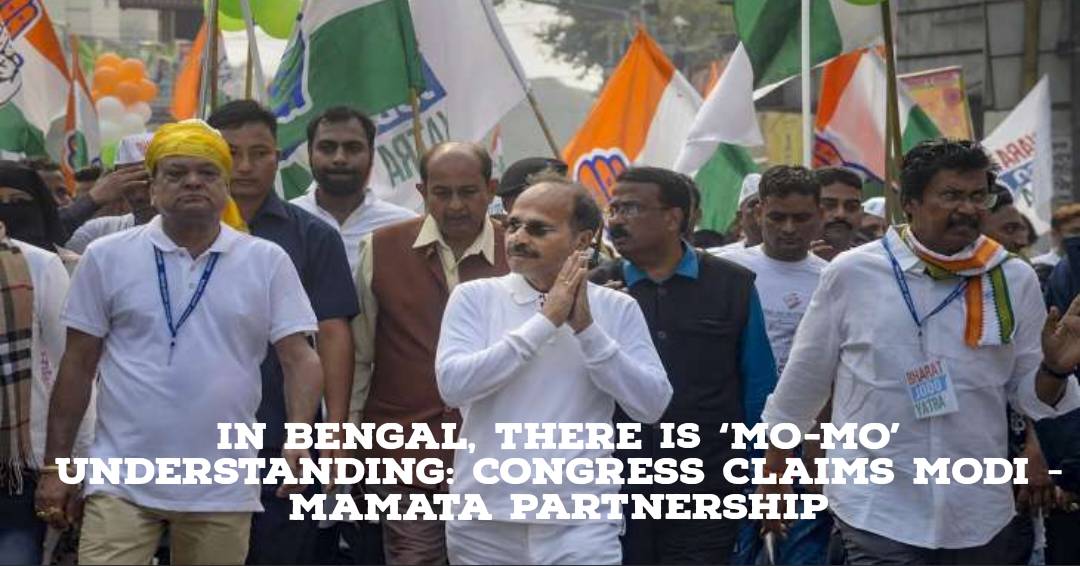 Adhir Ranjan Chowdhury, a senior in the Congress, claimed on Sunday that West Bengal Chief Minister Mamata Banerjee and Prime Minister Narendra Modi have formed a coalition to drive out the grand old party from Bengal.
He referred to the arrangement between the two leaders as a 'Mo-Mo.'
Chowdhury remarked in a television interview: :
'There is a 'Mo-Mo,' or understanding, between Modi ji and Mamata Banerjee. Nothing Mamata ji does will be acceptable to Modi ji.'
'When Modi ji declares that India is 'Congress-free,' Mamata ji concurs and adds that Bengal should be free of the Congress. Although many people praise the Bharat Jodo Yatra,' Added he.
A day after Mamata Banerjee's Trinamool Congress (TMC) said it will support the Congress-CPI(M) coalition in the upcoming Tripura Assembly elections, the Congress leader launched his attack.
According to Tripura Trinamool Congress president Pijush Kanti Biswas, 'the TMC is not going to forge any electoral understanding with the CPI(M)-Congress combine in the upcoming Tripura Assembly elections because many Congress leaders and workers who had suffered under the Communist regime will not vote for their own party.'
We shall stay away from the CPI(M)-Congress proposal since, in our opinion, it will suffer a similar fate to that of the West Bengal Assembly election of 2021.
On February 16, candidates will be chosen to fill 60 seats in the Tripura Assembly.