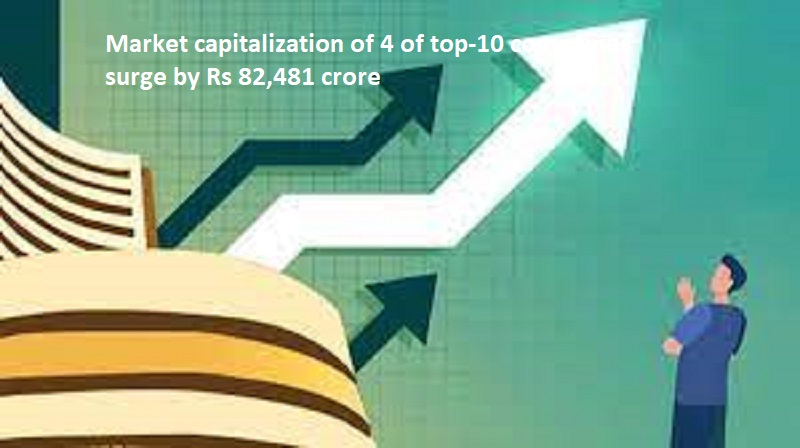 Mumbai: The market capitalization ( M-cap) of 4 of top-10 most valued firms surged by Rs 82,481 crore in the week between January 16 to 20. HDFC Bank was the top gainer on the Bombay Stock Exchange (BSE) followed by Adani. Total Gas, Infosys, and HDFC.  Meanwhile, Reliance Industries (RIL), Tata Consultancy Services (TCS), ICICI Bank, Hindustan Unilever, State Bank of India, and Life Insurance Corporation of India (LIC) recorded erosion in market valuation.
The M-cap of HDFC Bank surged by Rs 33,432.65 crore to Rs 9,26,187.54 crore. This was the most upside in a market cap among the top 10 most valued companies. Market valuation of Adani Total Gas surged by Rs 22,667.1 crore  to Rs 4,30,933.09 crore.
Also Read: Bharti Airtel launches 5G services in 4 more cities
HDFC Bank's parent HDFC also witnessed an upside of Rs 17,144.18 crore in market cap to Rs 4,96,067.07 crore. M-cap of  Infosys advanced by Rs 9,236.74 crore to Rs 6,41,921.69 crore.
Market valuation  of  Hindustan Unilever (HUL) declined by Rs 17,246 crore to Rs 5,98,758.09 crore. Reliance Industries (RIL) market cap tanked by Rs 16,676.24 crore to Rs 16,52,604.31 crore.