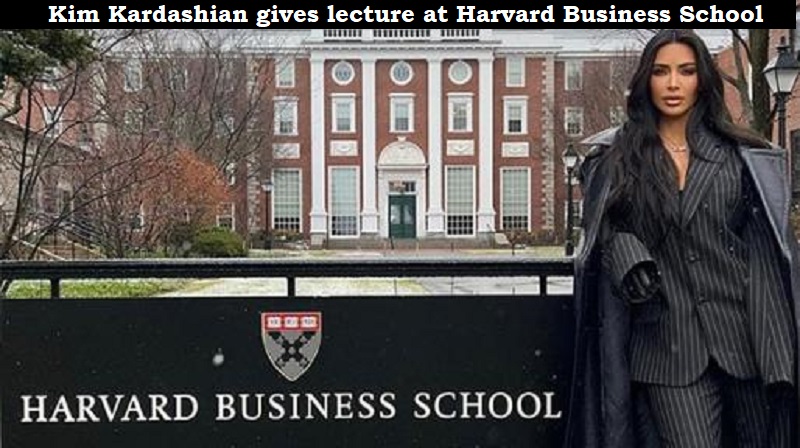 Following her Saturday speech at the Harvard Business School, reality TV actress and founder of SKIMS Kim Kardashian was attacked by a horde of trolls. The co-founder of SKIMS, Jens Grede, and Kim were invited to the esteemed college to speak about the company's great success since entering the market in 2019.
Kardashian's net worth is reportedly believed to be $1.8 billion, while the value of her business, SKIMS, is reportedly $3.2 billion.
Sharing pictures from the college, Kim wrote, 'I spoke At Harvard Business School yesterday for a class called HBS Moving Beyond DTC. The class's assignment was to learn about @skims, so my partner Jens and I spoke about our marketing, our challenges and our greatest wins. I'm so proud of Skims and the thought that it is a course being studied at Harvard is just crazy!!! Thank you, professor Len Schlesinger and @harvardhbs for having us. #BucketListDream.'
Kim's post immediately went viral and trolls had a field day posting memes about the reality TV star. 'It is crazy,' one user wrote. '@Harvard should be ashamed of themselves,' wrote another troll.
Celebrities like Paris Hilton and Alicia Keys, meanwhile, congratulated Kim for bagging the opportunity to speak at Harvard. Hilton commented, 'That's hot,' with a fire emoji. Keys left 12 fire emojis on Kim's post.