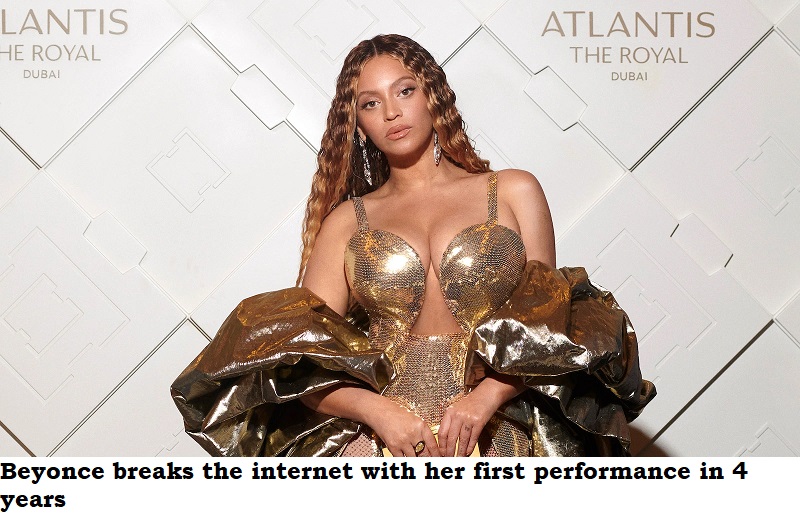 It has been four years since Queen B, a.k.a. Beyonce, hosted a show and gave a live performance. The singer deserved a big welcome back, which Dubai gave her.
She participated in a star-studded concert this past Saturday that began as a theatrical play. The first performers to reach the stage were violinists wearing full red skirts and shiny gold headpieces. Then, dressed in matching outfits, Beyonce's dancers and a few more musicians entered the stage and posed in front of the Egyptian-themed backdrop.
The event was a part of Atlantis Resort's weekend-long 'Grand Reveal' celebration of the upcoming Atlantis The Royal in Dubai.
Fans and guests then got to see Beyonce, raised up on a platform wearing a yellow corseted dress, a feathered skirt and a feathered backpiece, at the invite-only, hour-long performance.
Fireworks exploded above the venue as the iconic singer opened the show with Etta James' song 'At Last'.
Then, she said on the mic that her mom Tina Knowles, father Mathew Knowles, her 'beautiful husband' Jay-Z and their children, Blue Ivy, Rumi, and Sir Carter were all present at the venue to support her.