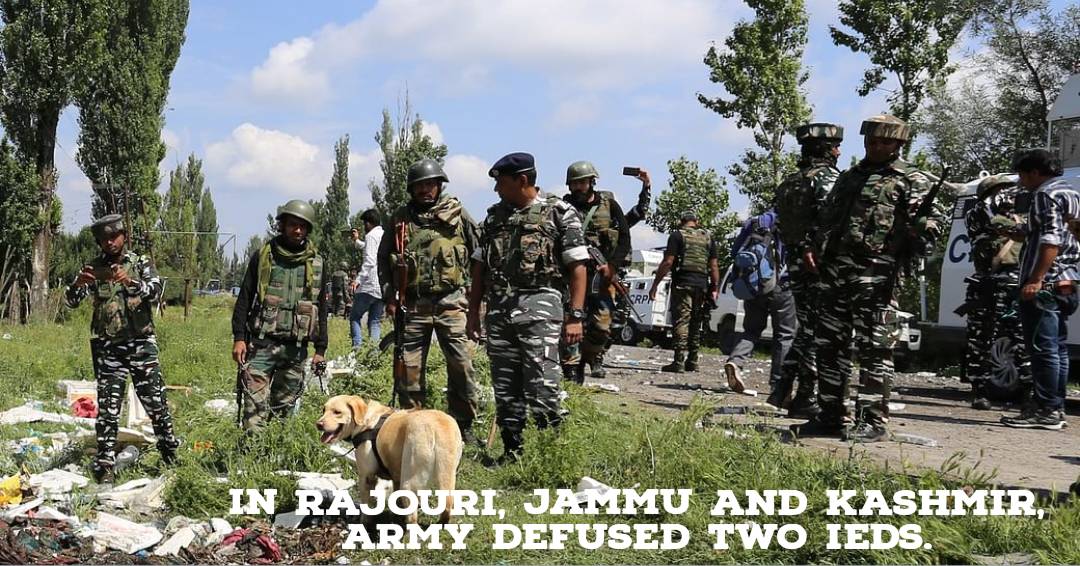 A senior police officer reported on Monday that two IEDs were eliminated in a controlled explosion in Jammu and Kashmir's Rajouri district.
The IEDs, or improvised explosive devices, were found in Dassal village, 4 km from Rajouri town, during a joint police, army, and CRPF operation on Sunday evening, the official added. He said that an intelligence input had the location of the IEDs.
The bomb disposal team in the Chingus woodland area, 30 kilometres from the town, destroyed them in a controlled explosion.
In anticipation of the ongoing Bharat Jodo Yatra and the approaching Republic Day, security authorities have increased checking and fortified border and highway grids throughout Jammu and Kashmir, where they are on high alert.
Following two bombings on Saturday in Jammu's Narwal neighbourhood that injured nine people and the discovery of another IED in the Rajouri town of Kheora the previous week, a new alert was issued for the military, the officer added.