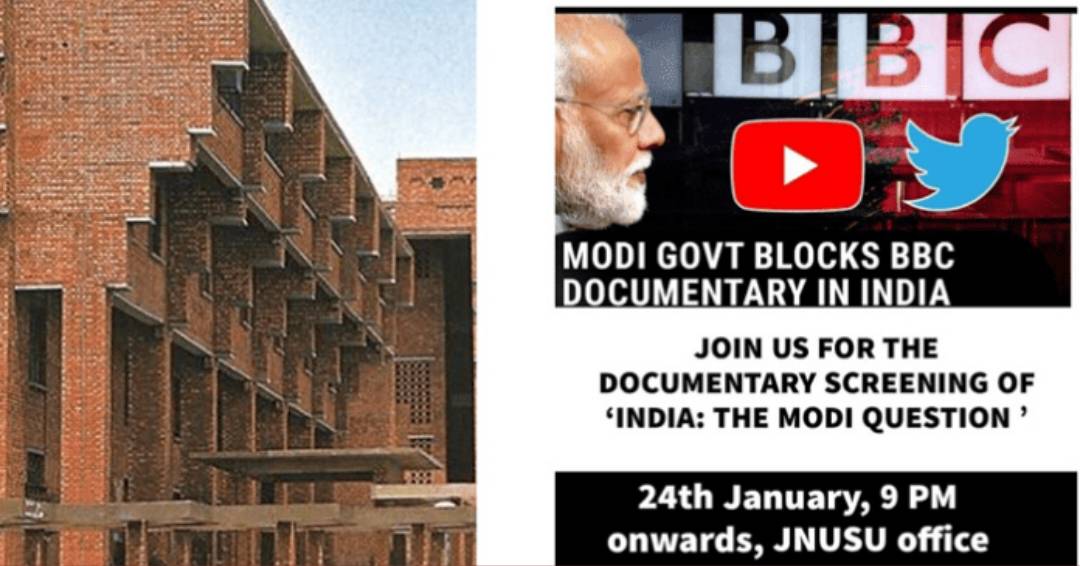 Tuesday saw a further escalation in the dispute over a BBC documentary about Prime Minister Narendra Modi and the 2002 Gujarat riots as opposition parties and youth organisations declared their intention to show the video in violation of the government's decision to forbid its airing.
The two-part BBC documentary, India: The Modi Question, was derided by the Ministry of External Affairs, which called it 'a propaganda piece meant to sell a specific discredited narrative.'
Arindam Bagchi, a spokesperson for the MEA, declared that 'the bias, lack of objectivity, and basically continued colonial attitude are obviously visible.'
More than 300 former judges, government officials, and well-known people also criticised the documentary in a joint statement, accusing the BBC of promoting a British colonial agenda.
On the other hand, once the I&B Ministry stopped the series on YouTube, opposition parties including the Congress and the Trinamool Congress criticised the administration for 'censorship.' Additionally, the Modi documentary was being broadcast on dozens of accounts on Twitter and YouTube, which were ordered to be deleted by the Centre.