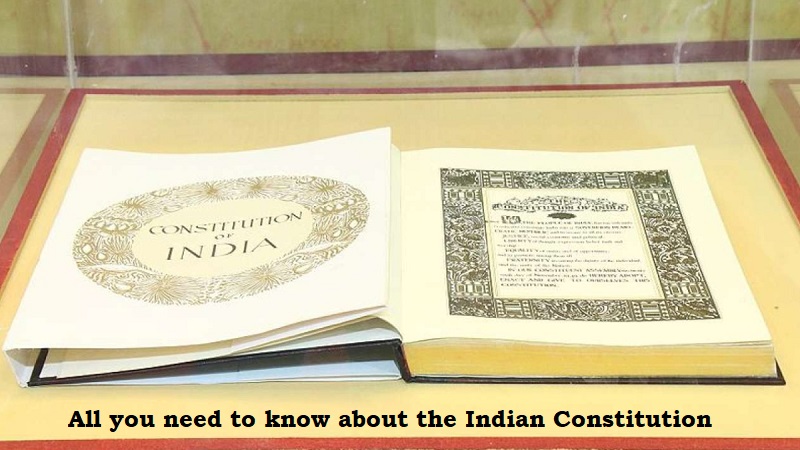 India's Constitution went into effect on January 26, 1950, and that day is recognised as Republic Day. On this day, India gained independence from the British Monarchy and became a sovereign state. On the occasion of Republic Day's anniversary, we examine some salient features of the Indian Constitution.
History
The Government of India Act of 1935, which was copied from the Parliament of the United Kingdom, was replaced by the Constitution of India as the highest legislation of this country. The Constituent Assembly of India was chosen to draught the Indian Constitution after India gained its independence from British rule in 1947. On November 26, 1949, it was passed and adopted, and on January 26, 1950, it was put into effect.
The Drafting Committee was headed by its chairman, Dr. BR Ambedkar, the jurist, economist and social reformer who worked to uplift the Dalits of India. K.M. Munshi, Alladi Krishnaswamy Iyer, Muhammed Saadullah, N Madhava Rao and Gopala Swami Ayyangar were the other six members of the committee. Dr. Rajendra Prasad, the first President of India, was the president of the Drafting Committee.
Features
The second-largest operational Constitution in the world and the one with the longest text is that of India. It contains 470 articles divided into 25 parts, 12 schedules, and 5 appendices. Originally, it comprised 395 articles divided into 22 divisions and 8 schedules. Through amendments or other revisions to the Constitution, additions were made.
Separation of Powers
The division of the country's political power between the Center and the states is outlined in the Indian Constitution. To prevent the concentration of power in one specific branch, it establishes the necessary checks and balances between the legislative, executive, and judicial branches of the government.
Democracy
The preamble to the Constitution of India declares India to be a 'Sovereign Socialist Secular Democratic republic,' having a parliamentary governance system. Six fundamental rights, namely, the right to equality, liberty, right against exploitation, freedom of religion, cultural and educational rights, and right to constitutional remedies, are recognised by the Indian Constitution.