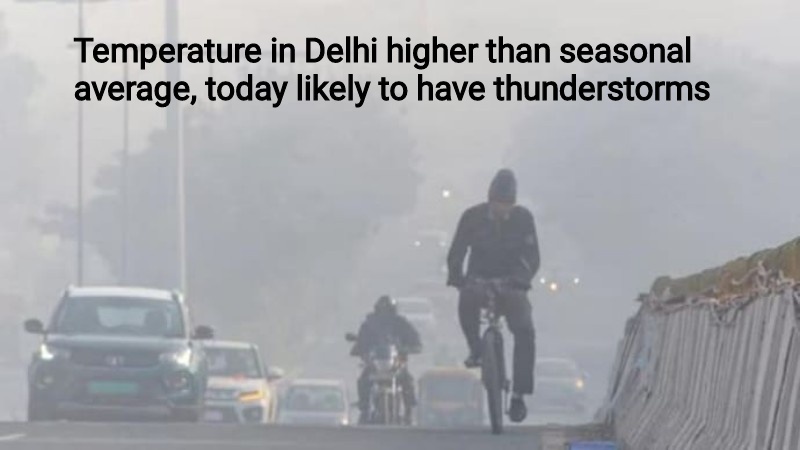 As the temperature increased above the seasonal average, Delhi residents were temporarily relieved from a severe cold wave. On Monday, the national capital's maximum temperature was 25.9 degrees Celsius, while its minimum temperature was 7.6 degrees Celsius.
At 5.30 am on Tuesday, Safdarjung's minimum temperature was 13.6°C, which is 4 degrees above average. At 16.2°C, Palam registered 3.6 notches above average.
On Tuesday, the visibility in and around these areas rose to 1000 metres.
The India Meteorological Department reported that humidity levels fluctuated between 100% and 37%.
According to PTI, the weatherman had predicted a generally cloudy sky with a chance of light rain or thundershowers in the morning and evening.
While Delhi residents may experience some relief from the cold, the city's air quality was rated as 'very poor,' according to PTI.
Tuesday's air quality is expected to worsen and remain in the 'very poor' category, according to SAFAR, an air quality monitor operated by the Ministry of Earth Sciences.