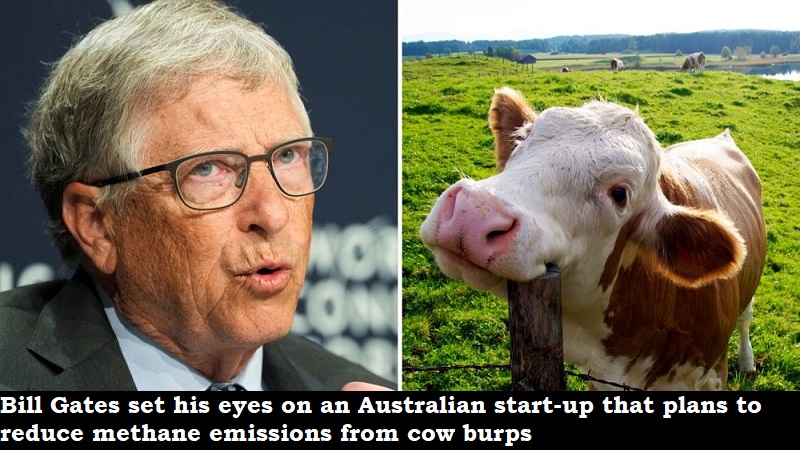 Bill Gates, the creator of Microsoft, has his eye on an Australian start-up developing climate technology that aims to reduce the amount of methane released into the atmosphere by cow burps.
Through his Breakthrough Energy Venture, the tech mogul invested $12 million in a company called Rumin8. The Breakthrough fund is also backed by Chinese businessman Jack Ma and Amazon founder Jeff Bezos.
David Messina, managing director of Rumin8, said, 'We have been really delighted with the welcome we have received from climate impact funds around the world.'
He continued, 'Fortunately for Rumin8, they clearly see the benefits of our technology. There is a genuine willingness to support solutions to reduce enteric methane emissions from animals.'
According to reports, Rumin8 is developing a range of supplements to feed cows in order to reduce the amount of methane they burp out.
The feed includes red seaweed and rangeland plants that replicate 'nature's anti-methanogenic compound' and cut methane output.
Methane is the most common greenhouse gas after carbon dioxide (CO2). Over a 100-year period methane is 28 to 34 times as warming as CO2.