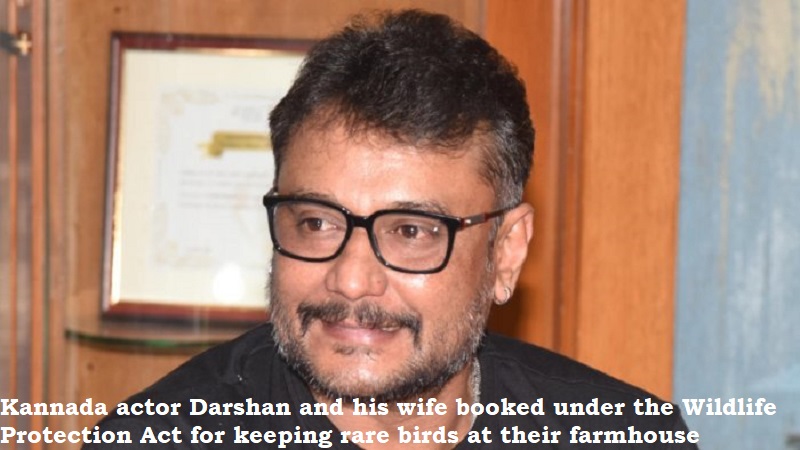 The Wildlife Protection Act has been used to file charges against Kannada star Darshan and his wife Vijaya Lakshmi for housing four endangered bar-headed geese at their Mysuru farm. Nagaraj, the manager of the farmhouse, has also been arrested by the Karnataka forest officials.
The forest department sleuths conducted raids on Friday and confiscated the rare birds after the actor admitted in an interview that he has these migrating birds at his farmhouse. The unique birds were later released close to Bengaluru's Hadinaru Lake, which is thought to be a magnet for migratory birds.
A black swan, an ostrich, an emu, as well as a few other uncommon species of birds, according to Deputy Conservator of Forests B. Bhaskar, were discovered at Darshan's farmhouse.
Ironically, the actor is an ambassador for wildlife conservation and was also nominated for Karnataka State Board for Wildlife last year.
According to a report by Deccan Herald, the actor could face up to three years in prison, if found guilty under Sections 9, 39 and 51 of the Wild Life Protection Act 1972 and Wild Life (Protection) Amendment Act 2022.