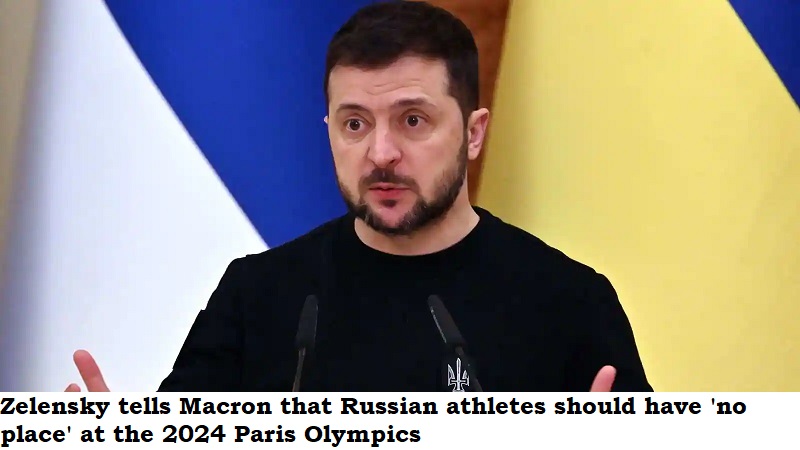 As Ukraine observed 11 months of conflict on Tuesday (January 24), Volodymyr Zelensky, the president of Ukraine, urged his French counterpart Emmanuel Macron that Russian sportsmen should have 'no place' in the 2024 Paris Olympics.
Zelensky posted on Telegram after speaking with Macron, 'I notably highlighted that athletes from Russia should have no place at the Olympic Games in Paris.'
Only a few days after the closing ceremony of the Beijing Winter Olympics, on February 24, 2022, Russia started its invasion of Ukraine.
As soon as possible, the International Olympic Committee slapped sanctions on Russia and Belarus, which was utilised as a base for the invasion by Moscow's military.
Since the start of the war, neither Russia nor Belarus have hosted an international athletic event, and their national anthems are no longer played at significant events.
Thomas Bach, the head of the IOC, stated last year that he would like to see the athletic sanctions extended in 2023 and a strong Ukrainian team in the Olympics in Paris and the Winter Olympics in Italy in 2026.