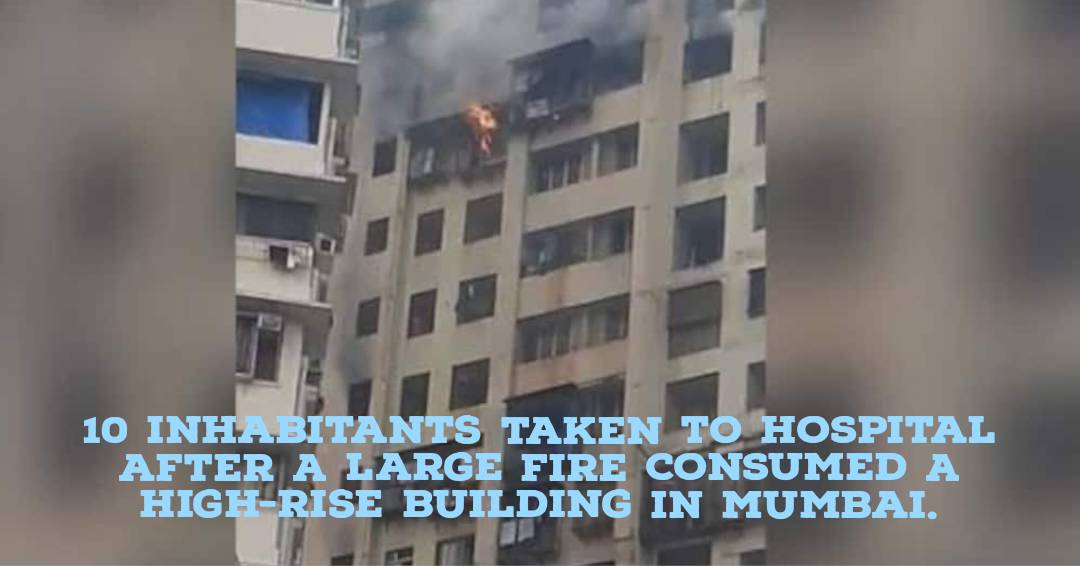 As a result of suffocation, at least 10 tenants of a 29-floor residential structure in Mumbai were sent to the hospital on Wednesday.
Around 1.45 am, a common hallway on the 24th floor of the Shivshakti building in the Lokhandwala complex in the suburban Andheri city of Mumbai caught fire.
A fire brigade officer reported that by the time four fire tenders and five jumbo tankers arrived on the scene, the fire had been put out.
A civic official claimed that the fire was contained to some electric lines in a communal area on the 24th floor, adding that there was also strong smoke coming from the building's 23rd floor.
After the fire in the multi-story structure, 'ten persons in total, including four elderly citizens, were hospitalised,' the official said. Four of them were admitted to the Kokilaben Hospital in Andheri, and six of them were admitted to the Nanavati Hospital in Vile Parle.