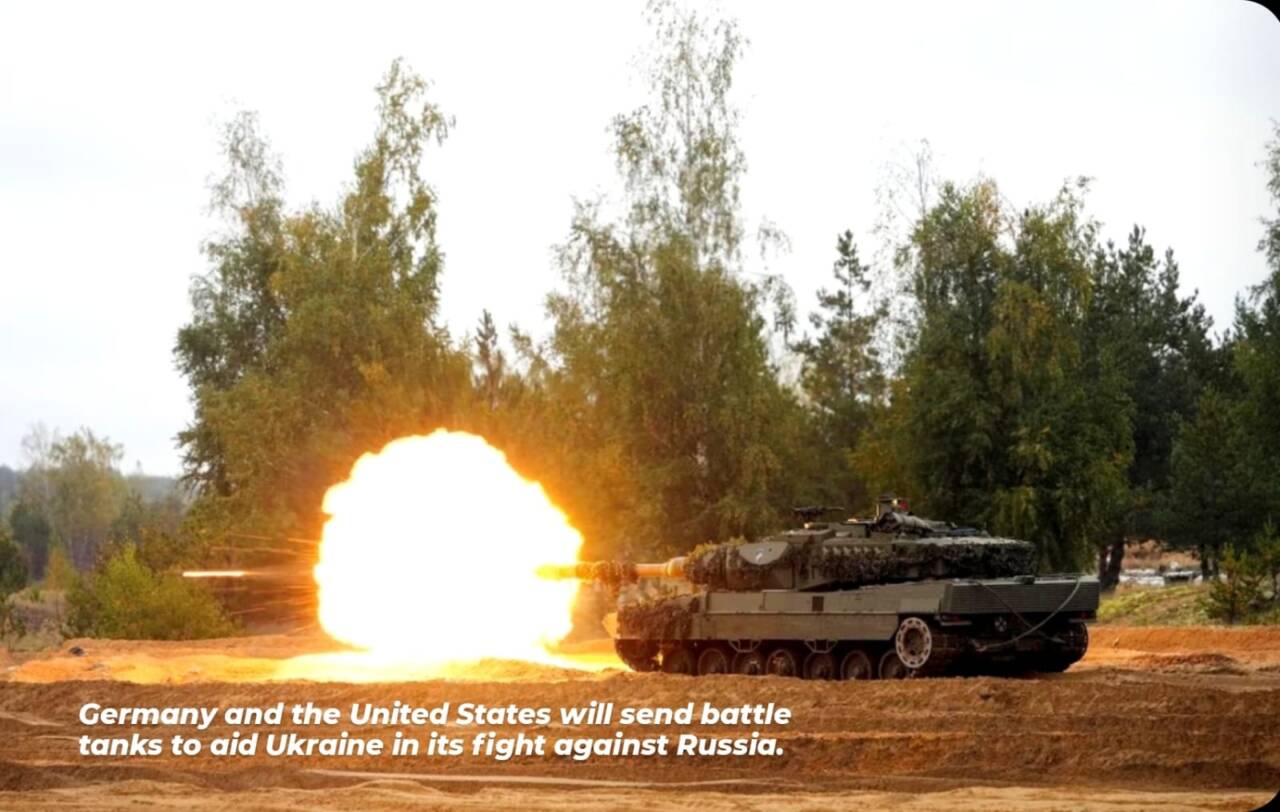 The US and Germany announced plans to send Ukraine dozens of advanced battle tanks, which Kyiv hailed as a potential turning point in its fight to repel Russia's invasion but Moscow condemned as a 'extremely dangerous' step.
President Volodymyr Zelenskiy praised the commitments, saying Ukraine now has a 'tank coalition,' and urged allies to provide large quantities of tanks quickly. 'The focus is now on speed and volume. Our forces must be trained quickly, and tanks must be delivered to Ukraine as soon as possible. The tank support numbers,' On Wednesday, he said this in a nightly video address.
The head of Ukraine's presidential administration, Andriy Yermak, stated in a post on the Telegram messaging app that the tank commitments made thus far were inadequate 'This is only the beginning. Hundreds of tanks are required.'
President Joe Biden announced the United States' decision to supply 31 M1 Abrams tanks just hours after Berlin announced it would supply Leopard 2 tanks.
In keeping with Kyiv's drumbeat for more Western military aid, Zelenskiy said he spoke with NATO Secretary General Jens Stoltenberg and requested long-range missiles and aircraft. Ukraine's allies have already provided billions of dollars in military aid, including advanced US missile systems.