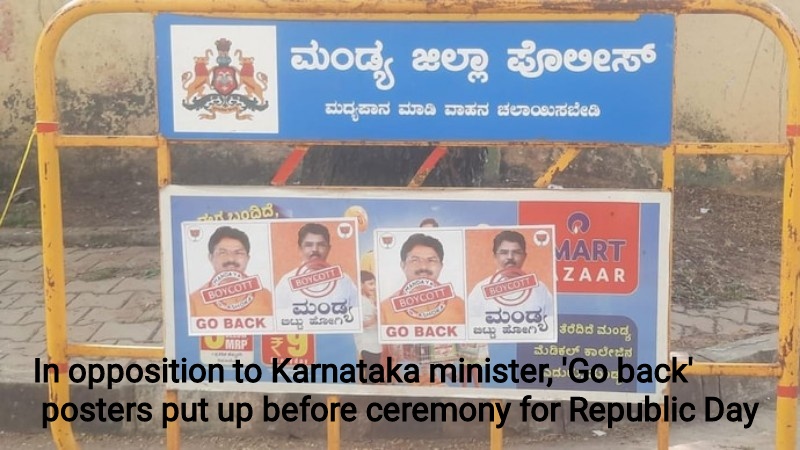 In the Mandya district of Karnataka, there are posters that read 'Go back' and 'Boycott' in opposition to state minister R Ashoka. The posters appeared before a Republic Day celebration where the minister was going to raise the flag.
R Ashoka, who oversees the revenue portfolio, was just appointed minister in charge of the Mandya district. He took over the district in charge position previously held by Excise Minister K Gopalaiah.
It has been claimed that the posters were put up by Ashoka's own party members because they didn't like the change. The accusations state that Ashoka engaged in undesirable politics that compromised the district.