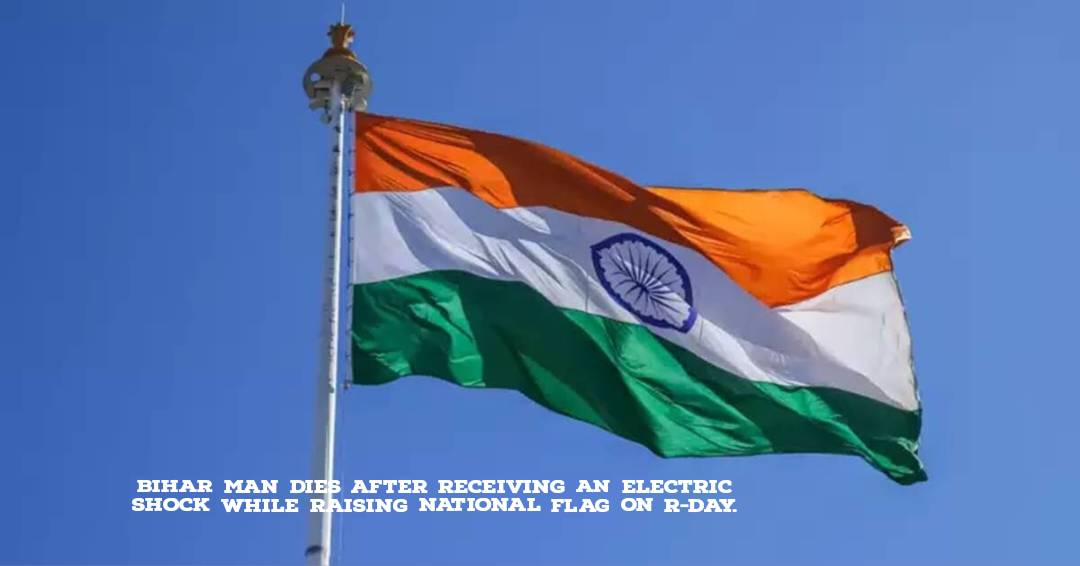 On Republic Day in the Sitamarhi district of Bihar, a man died after receiving a high-voltage electric shock while attempting to hoist the national flag. While attempting to save the man, at least four other individuals also suffered injuries.
The incident took place near the Riga police station in Ramnagar.
Abhishek Jha, the individual who has been named, once managed a private coaching facility. On Republic Day each year, he would raise the flag. Abhishek was about to hoist the national flag this year when an electric current ran through the iron flagpole and struck him with an 11,000 volt cable, killing him instantly.
In the course of trying to save him, four additional persons were hurt. One of the injured is still critically ill while receiving care at the Sadar hospital.