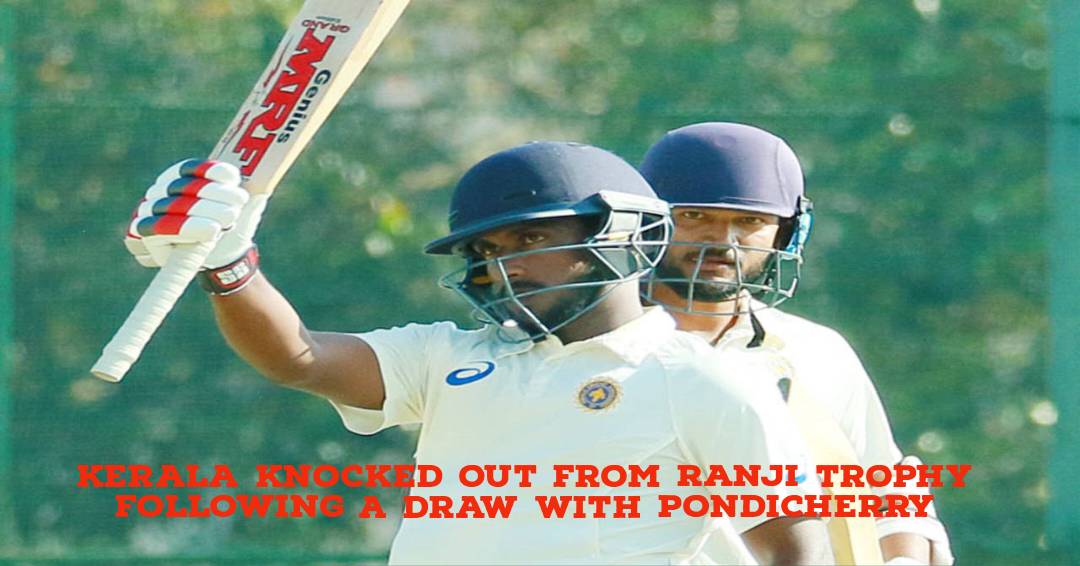 After playing to a tie with Pondicherry in their final Elite Group C encounter on Friday at the Siechem Stadium in this city, Kerala was unable to advance to the Ranji Trophy quarterfinals.
The Pondicherry batters kept Kerala at bay on the fourth and final day as they needed an outright victory to advance after giving up the first innings lead.
Centurion Paras Dogra made 55 in the first inning, while opener Jay Pande hit an unbeaten 102. Krishna Pandey scored 94 runs, putting him among the runs.
When the game was drawn in the fourth session after M D Nidheesh threw back Krishna, Pondicherry had reached 279/5 and had a lead of 364 overall.
Jharkhand, who finished with 23 points from seven games, behind Karnataka, qualified for the round of 16. (35). Rajasthan and Kerala each received 21 points, placing them third (20).
Dogra and Pande continued on 34/1, adding 84 more points throughout the day. They shared a 110-run partnership for the second wicket.
Left-arm medium-pacer Visweshwar Suresh caught Dogra in front of the wicket. The veteran's 115-ball innings included four fours.
Despite the quick falls of captain D Rohit (1) and Akash Kargave (12) to Suresh, Pande and Kishna ended Kerala's chances with a 122-run stand for the fifth wicket.
In the quarterfinals, Karnataka will play Uttarakhand, and Jharkhand will play Bengal.