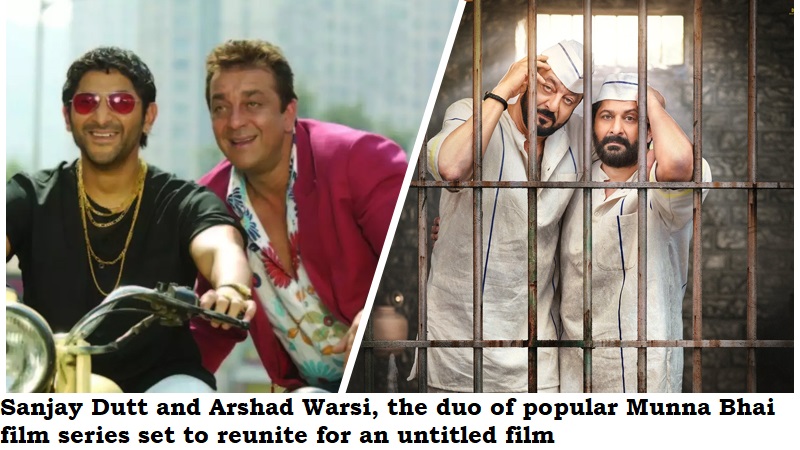 The cast of Rajkumar Hirani's well-liked Munna Bhai movie series, Sanjay Dutt and Arshad Warsi, will rejoin for an unnamed movie.
In Hirani's 'Munna Bhai' films, Dutt and Warsi are well known for playing the charming don Munna Bhai and his primary henchman Circuit, respectively. On Thursday, they made a social media announcement about their new endeavour.
'Our wait has been longer than yours but the wait is finally over, coming together with my brother @arshad_warsi for yet another exciting movie… Can't wait to show you, stay tuned!' Dutt wrote on Instagram.
Warsi also stated his delight about reuniting with Dutt, who he had previously worked with in the 'Dhamaal' series.
'Finally, it's happening! Teaming up with my bro @duttsanjay for another entertaining movie and our wait has been longer than yours,' he posted on Instagram.
The upcoming movie will be directed by Sidhaant Sachdev and produced by Dutt through his banner Three Dimension Motion Pictures.