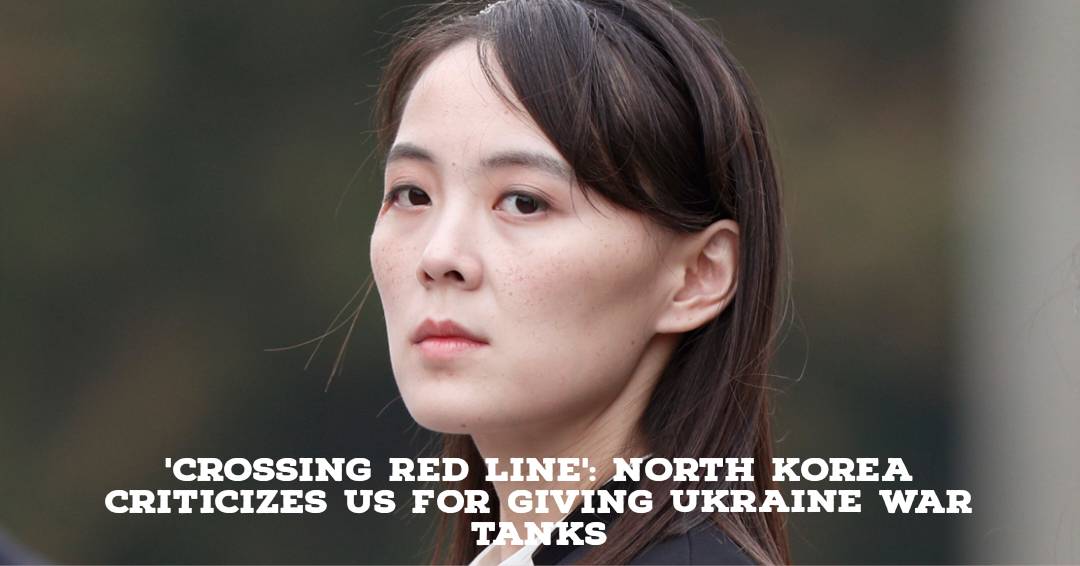 State-run media KCNA claimed on Saturday that North Korea condemned U.S. deployments of battle tanks to Ukraine, saying they went 'far beyond the red line' in attempting to gain hegemony through a proxy war.
Kim Yo Jong, the powerful sister of North Korean leader Kim Jong Un, said that North Korea will 'stand in the same trench' as Russia against the United States in a statement that was carried by KCNA.
Following Germany's announcement that it would provide Ukraine with 31 of its most cutting-edge battle tanks, the United States made a similar declaration this week. By promising weapons that are primarily offensive in nature, the West broke a taboo in its support for Ukraine's struggle against the Russian invasion.
Kim Yo Jong stated in the statement, 'I express great worry about the U.S. aggravating the war scenario by providing Ukraine with military weaponry for ground invasion.'
The United Governments and other Western nations 'have neither right nor reason to disparage the right to self-defense exercised by sovereign states.'
Nuclear-armed In 2017, North Korea launched an unprecedented number of missiles, including ICBMs with the ability to strike the U.S. mainland. Officials from the United States and South Korea have also cautioned that the North may be prepared to conduct its first nuclear device test since 2017.