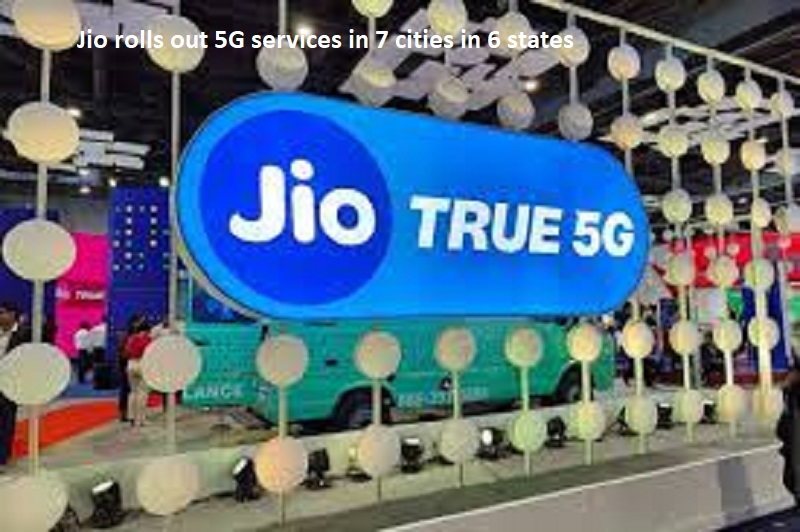 Mumbai: Reliance Jio has launched its 5G services in 7 cities in 6 Northeastern states in the country. Jio True 5G services will be available  in Shillong (Meghalaya), Imphal (Manipur), Aizawl (Mizoram), Agartala (Tripura) , Itanagar (Arunachal Pradesh), Kohima and Dimapur ( Nagaland).
Earlier this week, Reliance Jio announced its biggest True 5G rollout to date. Jio introduced 5G services in  50 new cities. After the addition of the cities in the north east states, the total list of regions that have 5G services  now stands at 191.
Also Read; Know how to book ticket for Vande Bharat Express on IRCTC, Rail Connect App 
Reliance Jio True 5G is available in Andhra Pradesh, Assam, Chhattisgarh, Goa, Haryana, Jharkhand, Karnataka, Kerala, Maharashtra, Odisha, Puducherry, Punjab, Rajasthan, Tamil Nadu, Telangana, Uttar Pradesh, Tripura, Manipur, Mizoram, Meghalaya, Nagaland, Arunachal Pradesh and West Bengal.
5G is the fifth-generation mobile network capable of transmitting a large set of data at a very rapid speed. 5G has a very low latency which will enhance user experiences in various sectors. Low latency describes the efficiency to process a very high volume of data messages with a minimal delay.