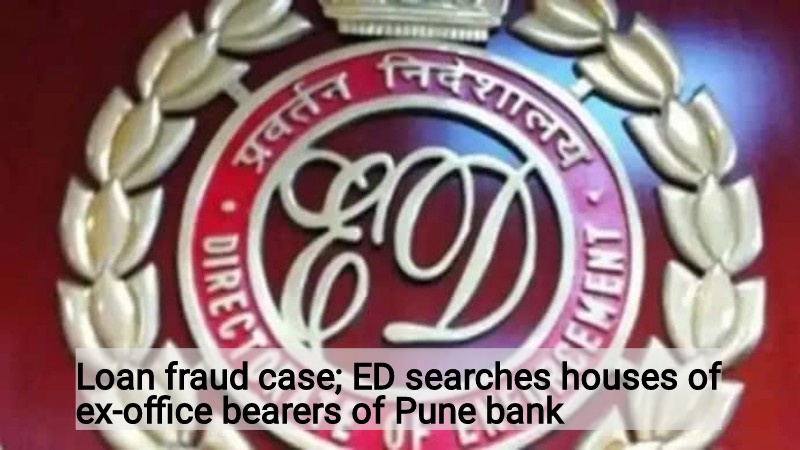 In connection with the alleged involvement of bank officials in a Rs 430 crore loan fraud, agents of the Enforcement Directorate (ED) on Friday searched the homes of former office holders of Vikas Seva Cooperative Bank, based in Pimpri in Pune, Maharashtra.
For fraudulently disbursing loans to fictitious entities and ineligible beneficiaries, over 15 office holders, including a former chairman of the bank with its headquarters in Pimpri, former directors, and other senior office holders have been named in 17 cases.
The Maharashtra Cooperatives department auditor reported a case to the Pimpri police station. A predicate offence (those offences where the total transaction value is Rs 1 crore or more) was registered for the loan fraud based on the Pimpri police's FIRs, which also include the names of 16 additional accused, bringing the total number of accused in the case to 30.
After conducting an investigation, Pimpri police discovered that the loans given to fictitious companies and ineligible recipients had been further laundered before they were eventually deposited into the accounts of the bank's office holders. Later, the loans became non-performing assets, causing the bank to suffer losses totaling Rs. 430 crore.
The bank was subject to sanctions, and the Reserve Bank of India (RBI) took control of management. Because of the long-term financial irregularities committed by the officer bearers, the RBI has now ordered the bank's liquidation.