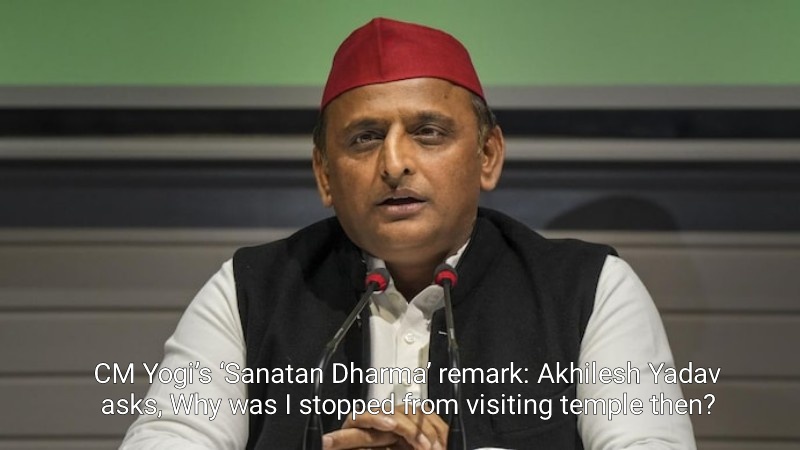 Akhilesh Yadav, the leader of the Samajwadi Party, criticised Yogi Adityanath's administration in Uttar Pradesh after the chief minister declared that 'Sanatan Dharma is the national religion of India.' Akhilesh Yadav replied by asking why his visit to the temple had been halted.
Akhislesh Yadav said, 'Yogiji said Sanatan Dharma is the national religion. But in which book is this mentioned? And if it is so, why was I stopped from visiting temple?'
'Yogi Adityanath should tell us why are Dalits and backward people considered sudras,' he asked. In Daliganj, Lucknow, the Samajwadi Party claimed that the BJP and RSS activists prevented him from going to the Pitambara Devi temple.
'I was invited to Pitambara temple and saints said they wanted to meet me. I had gone to meet them and participate in havan but BJP and RSS people did not let me go there. They showed black flags and raised slogans. Did the BJP people not want to let me go because I am also a Shudra?' Akhilesh Yadav said.
While this was going on, Akhilesh Yadav responded to the controversy surrounding the statement made by SP Legislative Council member Swami Prasad Maurya regarding the Hindu epic Ramcharitmanas, saying, 'I will ask CM Yogi in the House, the statement made by Swami Prasad Maurya, can he read couplets or sayings written? I'd like to know why it is written this way if he can read it in the House.'