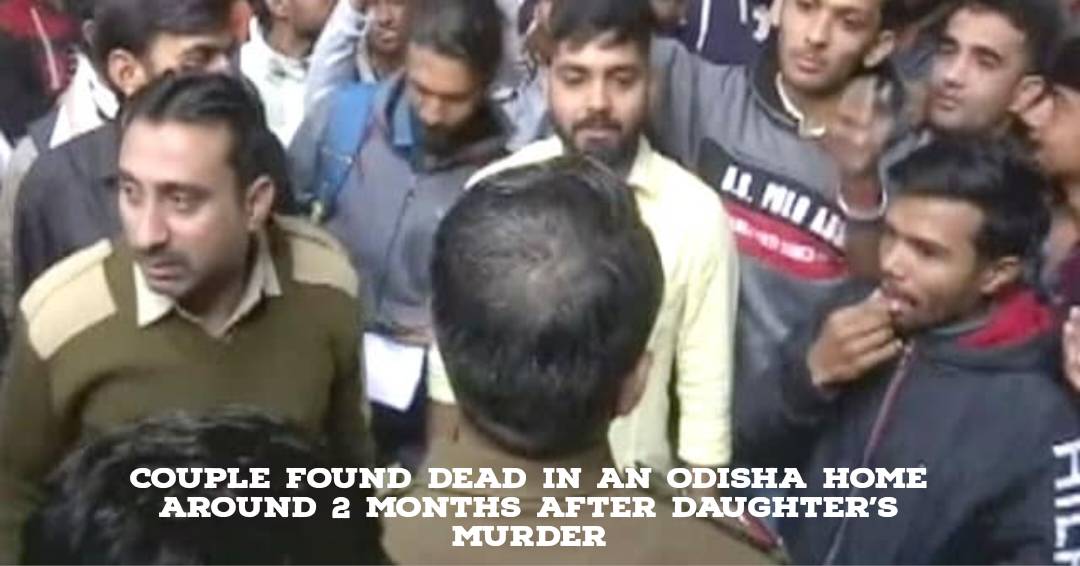 A couple in Odisha's Bargarh district was found dead in their home two months after the death of their sole child, authorities said on Saturday.
'Autopsies have been requested on the bodies of Pratishtha Bhue, 50, and Raghu Bhue, 55. Police have reported a case of an unnatural death, and an investigation into the matter is ongoing,' an official said.
Initial inquiry suggests that the couple's drastic action was a result of their inability to cope with the loss of their only daughter. The officer did say that the matter is still being looked into.
Sasmita Bhue, the couple's only child, was killed on December 2 of last year by a villager while she was going to the tube-well to get water. Sasmita was 24 years old. The officer stated that the suspect was detained and is currently in jail.
According to Ranjit Naik, inspector-in-charge (IIC) of the Bhatli police station, the couple was inconsolable over the loss of their daughter. They barely left their home and even stopped interacting with their neighbours.
'After their daughter passed away, my older brother Raghu and my sister-in-law were never without tears. This morning, they didn't let anyone in. We discovered them dead when we opened the door' – Narendra Bhue, the victim Raghu's younger brother.