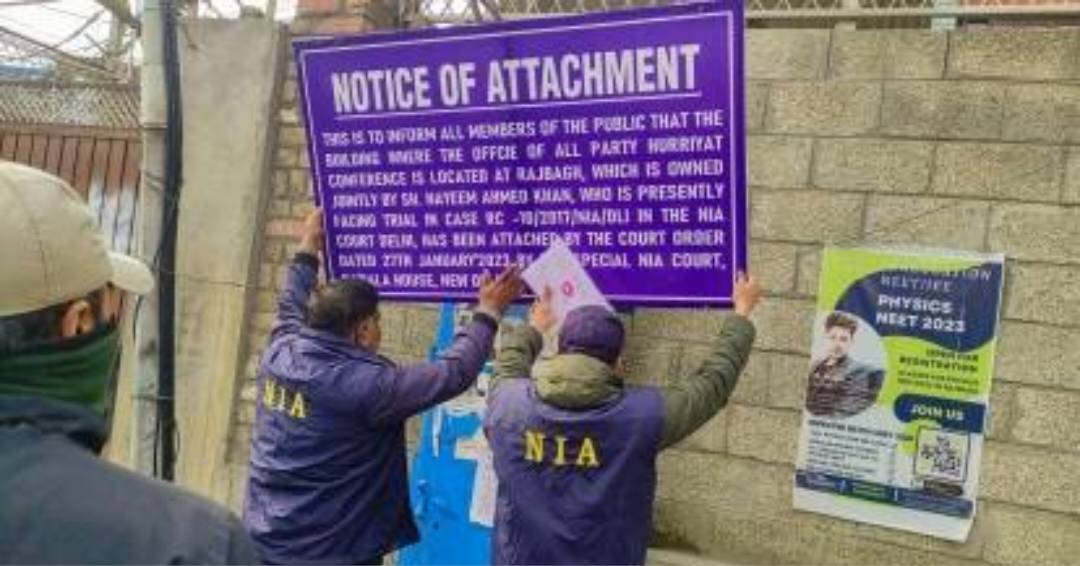 On the instructions of a Delhi court in a case involving the sponsorship of terrorism, the National Investigating Agency (NIA) attached the separatist Hurriyat Conference's office in the Rajbagh district of this city today, informed officials.
The Hurriyat office was visited by a staff from the federal agency, who reportedly put an attachment notice on the exterior wall of the structure.
This is to advise all members of the public that the All Party Hurriyat Conference office building in Rajbagh, which is held jointly by Nayeem Ahmad Khan, who is now on trial, has been attached by court order as of January 27, 2023, says the notice.
26 separatist organisations came together to create the Hurriyat Conference in 1993.
Since August 2019, the office has been closed due to a government crackdown on separatist organisations.