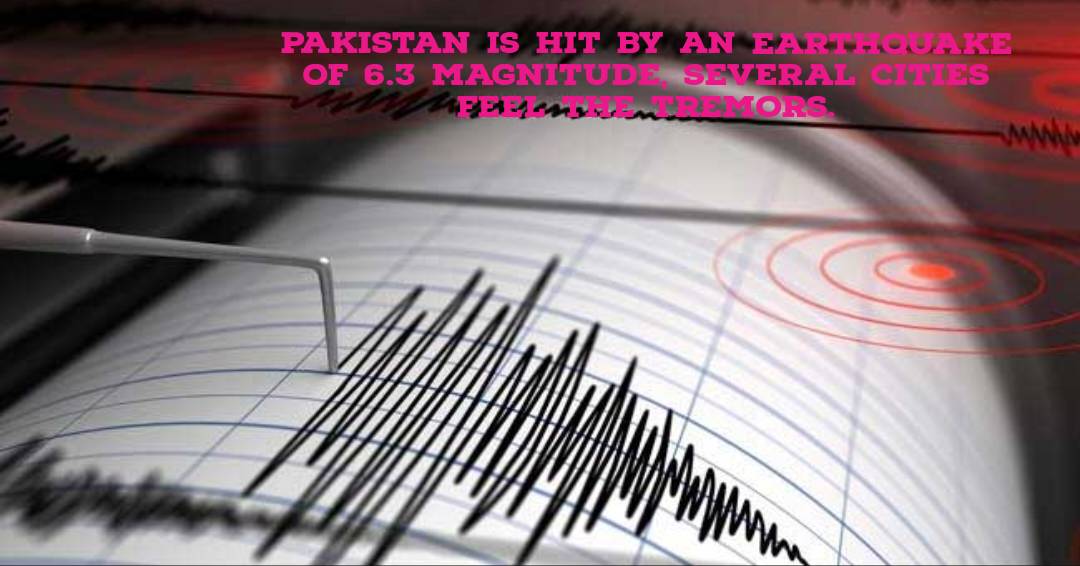 On Sunday, a 6.3-magnitude earthquake shook some areas of Pakistan, although no reports of casualties or damage to property have been made as of yet.
The centre of the earthquake, which had a 150 km depth, was located in Tajikistan, according to the meteorological department.
The department also stated that the most recent earthquake struck the nation at approximately 12:54 p.m. and had coordinates of 69.65 East longitude and 38.65 North latitude.
The European-Mediterranean Seismological Centre, an independent organisation that tracks earthquakes using crowdsourced data, said that the earthquake actually occurred close to Attock in Pakistan's Punjab region.
No initial reports of casualties were made, according to Radio Pakistan. Islamabad, Rawalpindi, and other regions of the nation experienced the tremor.
Pakistan is situated in an area prone to earthquakes. More than 74,000 people were killed in the nation by the deadliest jolt in 2005.