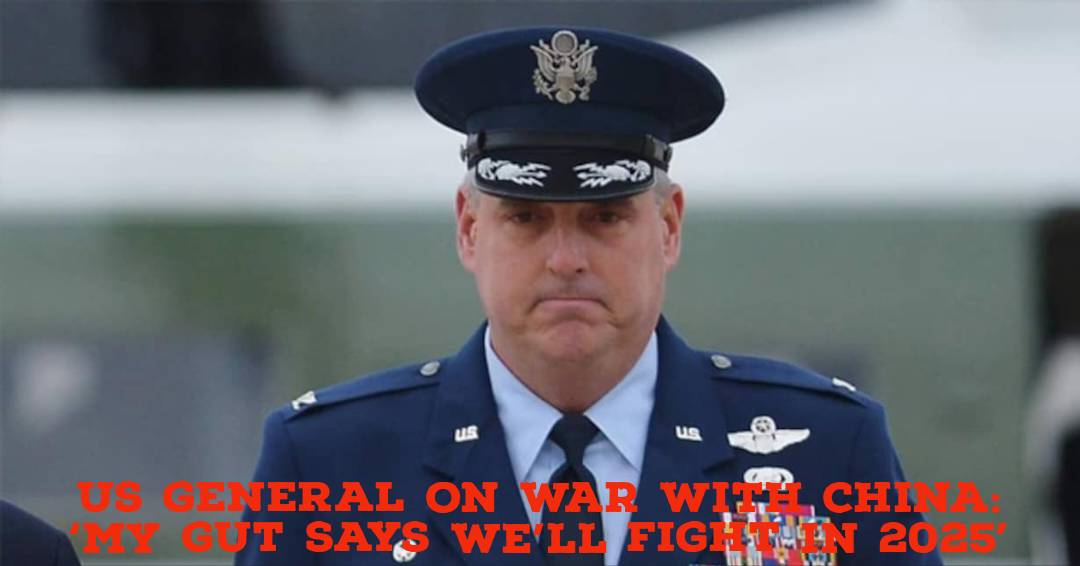 Pentagon authorities informed that, a four-star US Air Force general's assertion that the US will engage China in combat in the following two years was not supported by American military assessments.
General Mike Minihan, commander of the Air Mobility Command, wrote to the top brass of its nearly 110,000 members, saying, 'I pray I am wrong. My instinct is I'll fight in 2025.'
Despite being dated February 1, the letter was actually delivered on Friday.
Although the general's opinions do not necessarily reflect those of the Pentagon, they do indicate that the US military's top brass is worried about a potential Chinese effort to impose authority over Taiwan, which China claims as its own territory.
In 2024, there will be presidential elections in the US and Taiwan, which could present a chance for China to launch a military operation, Minihan wrote.
According to a US defence official, 'These comments are not indicative of the department's perspective on China.'
In a statement made earlier this month, US Defense Secretary Lloyd Austin expressed considerable concern that increased Chinese military activity in the vicinity of the Taiwan Strait was a precursor to Beijing's impending invasion of the island.
In recent years, China has increased its diplomatic, military, and economic pressure on the autonomous island to submit to Beijing's control. The government of Taiwan claims it seeks peace but will defend itself if attacked.
Minihan's memo, which was first reported by NBC News, was examined by Reuters.
Air Force Brigadier General Patrick Ryder stated in a statement that military competition with China is a major concern in response to a request for comment.
He said, 'our priority remains on working with allies and partners to maintain a peaceful, free, and open Indo-Pacific.'