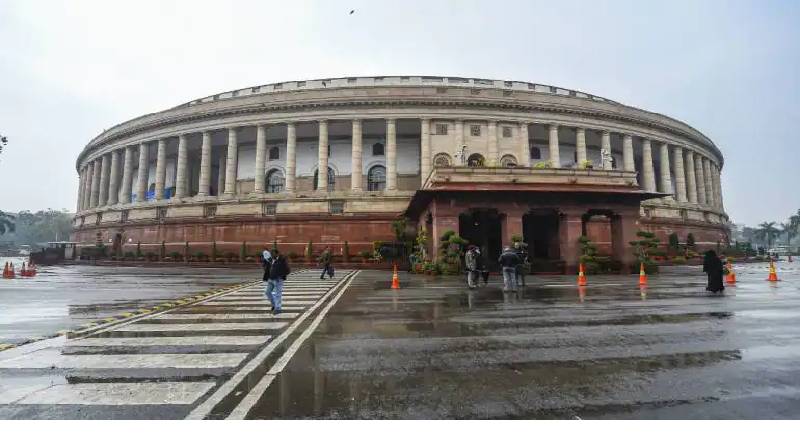 New Delhi: The Budget session of Parliament begins on Tuesday with the maiden address of President Droupadi Murmu to the joint sitting of both Houses. Finance Minister Nirmala Sitharaman will present the last full-fledged Union Budget of the Modi government before the 2024 Lok Sabha elections on February 1.
While the government's priority will be to seek approval on the Motion of Thanks to the President's Address and the Finance Bill, the Opposition is raring to corner it on a range of issues, including the Adani-Hindenburg row, a nationwide caste-based economic census and the women's reservation bill. The Economic Survey will be tabled on Tuesday after the President's address.
The government plans to bring around 36 bills – including four related to the budgetary exercise – during the session. The session will have 27 sittings and will continue till April 6 with a month-long recess to examine the budget papers. The first part of the session will conclude on February 14. Parliament will reconvene on March 12 for the second part of the Budget Session. At an all-party meeting convened by it on Monday, the government said it was willing to discuss every issue under the rules during the Budget Session of Parliament.
'We seek the Opposition's cooperation' in running the proceedings smoothly, Parliamentary Affairs Minister Pralhad Joshi said after the meeting which was attended by 37 leaders, including Defence Minister Rajnath Singh, representing 27 parties. At the meeting, Aam Aadmi Party's Sanjay Singh, RJD's Manoj Jha, DMK, Left parties and others raised the Adani issue and sought a discussion on it in Parliament during the session.
The US-based short seller Hindenburg Research has accused the Adani Group of wrongdoings like stock manipulation. The company has dismissed the allegations as 'nothing but a lie'. Parties like the BRS and DMK raised the issue of conduct of governors in states ruled by them. The YSR Congress demanded a nationwide caste-based economic census. It is necessary to know the economic status of backward castes which are 'lagging behind' on social and development indicators, the party said.
YSR Congress leader Vijaysai Reddy said backward castes are over 50% of the total population and the census will help find their economic status. The ruling party in Andhra Pradesh has joined the likes of the JD(U) and the RJD, both of which have demanded a caste census. The grand alliance government in Bihar has rolled out a state-wide caste survey. Reddy said his party also demanded the passage of the women's quota bill for ensuring reservation for them in Parliament. Parties including the BRS, TMC and the BJD also supported the demand.