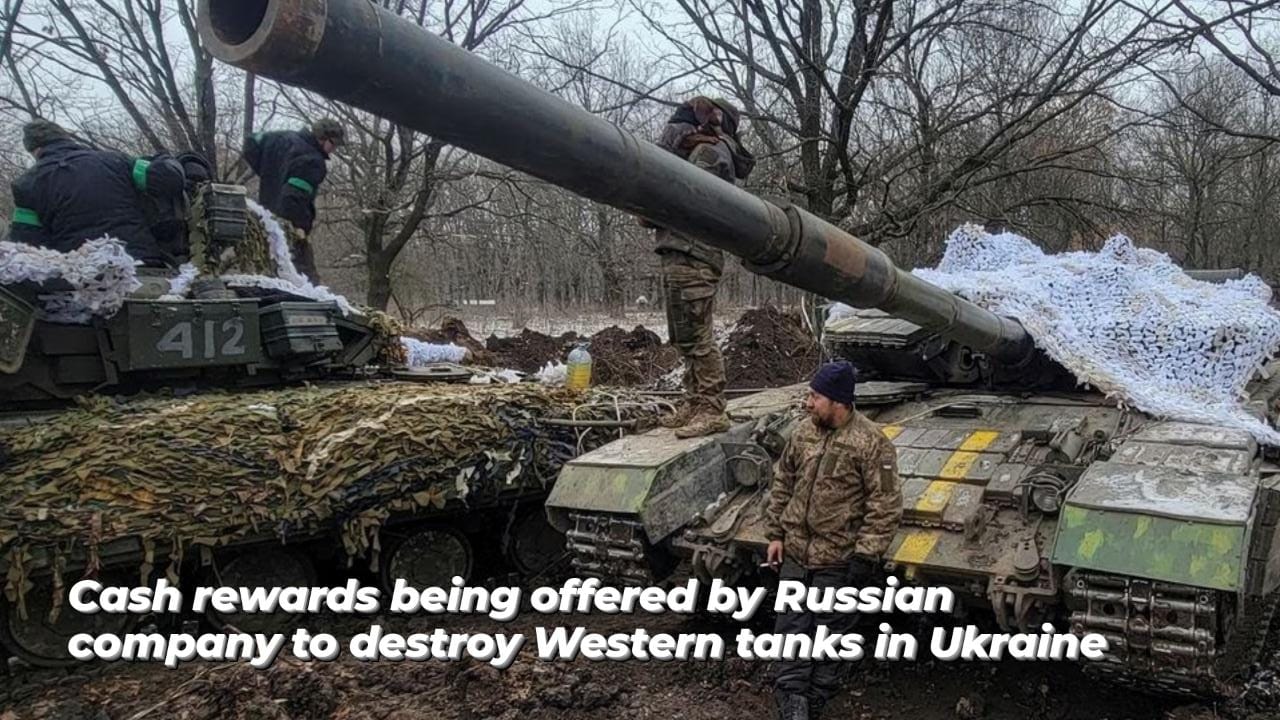 After the Kremlin vowed that Russian forces would destroy any Western tanks sent to Ukraine, a Russian company announced it will pay the first soldiers who destroy or seize western-made tanks in Ukraine five million roubles ($72,000) in cash.
As the war approaches the 12-month mark, the United States, Germany, and a number of other European nations are preparing to send Kyiv dozens of advanced combat tanks over the coming months.
The Kremlin has criticised the decision as a risky escalation and stated that the tanks would 'burn' on the front lines.
Fores, a company based in the Urals that manufactures proppants for the energy sector, is now paying cash to Russian servicemen who 'capture or destroy' Leopard 2 or Abrams tanks made in Germany or the United States.
The business announced that it would award the first Russian soldier to destroy a tank with five million roubles and all subsequent attacks with 500,000 roubles ($7,200).