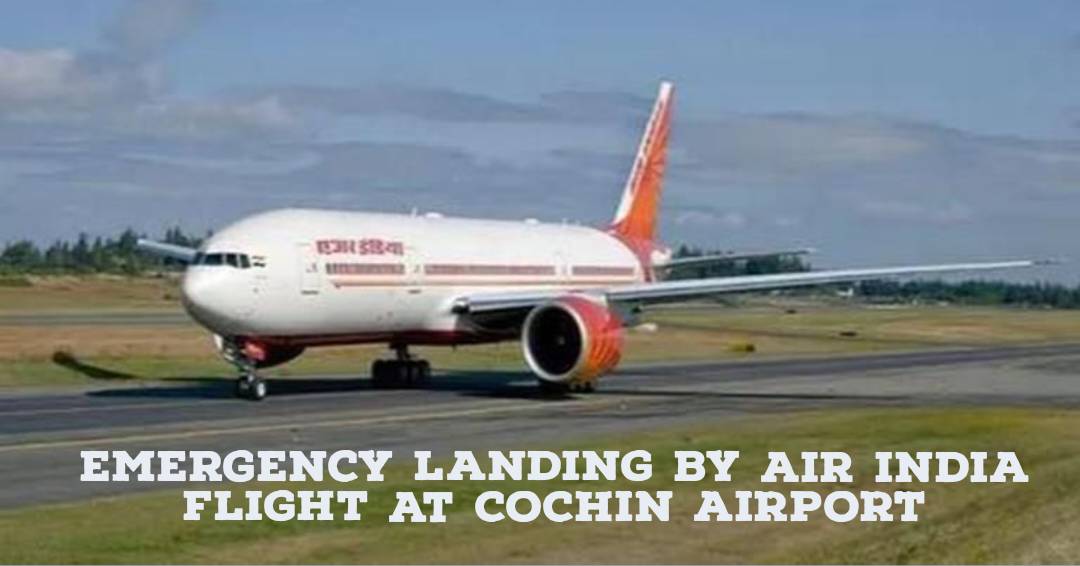 A suspected hydraulic breakdown forced an Air India Express flight from Sharjah to make an emergency landing at Cochin International Airport on Sunday, said CIAL official.
A representative for Cochin International Airport Ltd (CIAL) declared that, a full emergency was declared at the international airport at 8:04 PM, and the plane made a successful landing at 8:26 PM.
He claimed that no runways were closed and no flights were diverted.
At 8.36 p.m., the emergency was cancelled, and flight operations were deemed to be normal.
The IX 412 from Sharjah, which carried 193 passengers and six crew members, was safe, according to the CIAL.