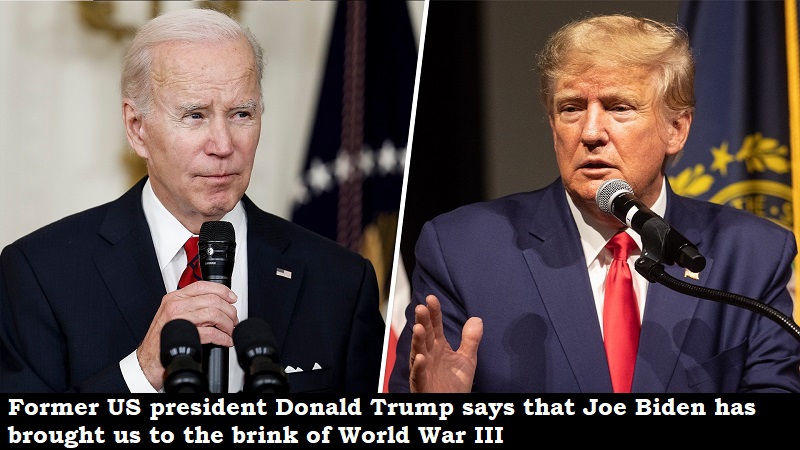 On January 28, former US president Donald Trump said that Joe Biden, the current president, has pushed the world to the verge of a third world war.
Trump launched his first campaign tour since announcing his intention to run for president in 2024. Two early-voting states were visited by the previous president. He also refuted the claim that the beginning of his run was slow.
At the Salem annual meeting of the New Hampshire Republican Party, Trump made his opening remarks. Then he travelled to Columbia, South Carolina, where he appeared with his state's executive council.
While weighing in on the one Russia-Ukraine war and its massive impact globally, Trump said: 'Through weakness and incompetence, Joe Biden has brought us to the brink of World War III.'
'We are at the brink of World War III, just in case anybody doesn't know it. As president, I will bring back peace through strength,' he added. He claimed that he would have a 'peace deal' within 24 hours.