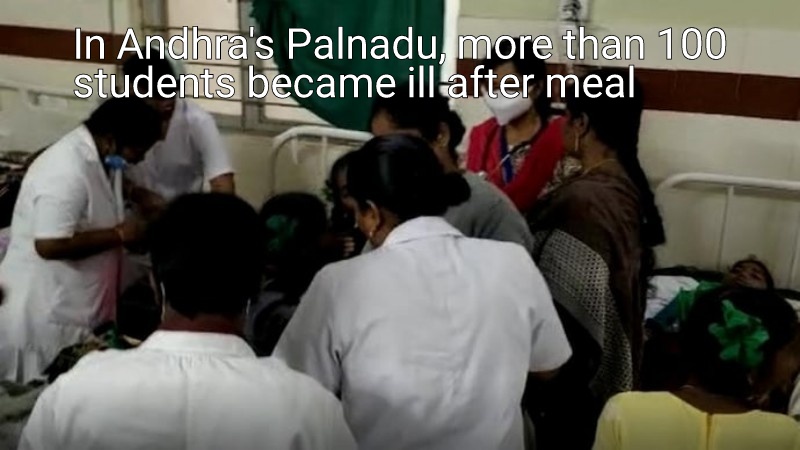 At a school in Palnadu, Andhra Pradesh, on Monday, more than 100 students got sick after eating the midday meal.
Chicken and brinjal were served to the students of the Sattenapalli Mandal's Ramakrishnapuram Gurukula School in the morning and evening, respectively.
About 50 students at the school reported experiencing nausea and stomach pain.
Following a mass hysteria, 50 more students began expressing the same symptoms, according to District Collector Siva Shankar Lotheti.
The treatment of more than 100 students was then transferred to a nearby hospital. Their state is stable.
According to the preliminary diagnosis, indigestion might have been the cause. However, the administration of the school is awaiting a thorough report on the matter.