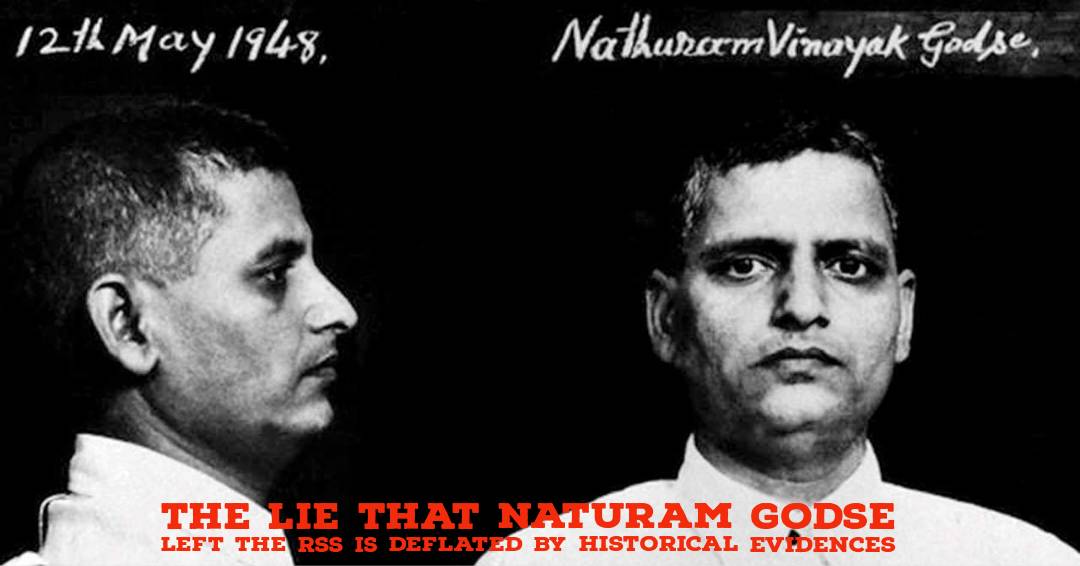 Gandhi was assassinated on this day in 1948 by the fervent Hindu supremacist Godse. In the statement from March 1948, Godse stated, 'We considered it imperative to assassinate Gandhi.' 'I chose to go directly in front of Gandhi and shoot him, rather than looking for a third party.' Godse genuinely believed he would be praised by the general public, despite the fact that it appeared to be a death mission. The murder altered public opinion, but not in the way Godse had anticipated. Gandhi received more praise than Godse, who was already a huge icon.
Godse prayed just before being put to death in the early hours of November 15, 1949. The official prayer of the Rashtriya Swayamsevak Sangh, which is still chanted at its shakhas today, is composed of these four Sanskrit verses, says journalist Dhirendra K. Jha. God's method of praying is mysterious. Godse did indeed join the Sangh at some point in the early 1930s, but the RSS, claims that he left the group a good deal before he killed Gandhi. But Jha's study revealed multiple documents that proved Godse never renounced his RSS membership.
Nevertheless, despite the RSS's efforts to disassociate itself from him, Godse still occupies a prominent position in the minds of Hindutva supporters. With Narendra Modi as prime minister, a former RSS pracharak, the party's officials are publicly endorsing Godse. The 2008 Malegaon explosions suspect Pragya Singh Thakur and fellow BJP MP Sakshi Maharaj have frequently praised Godse. The district of Meerut would now be known as 'Pandit Nathuram Godse Nagar,' says the Uttar Pradesh BJP government's proposal.
Jha continues, 'Even as Godse-worship has become mainstream, the RSS has remained mute for a practical reason: to avoid being connected to the murder of the man revered as the nation's father.'