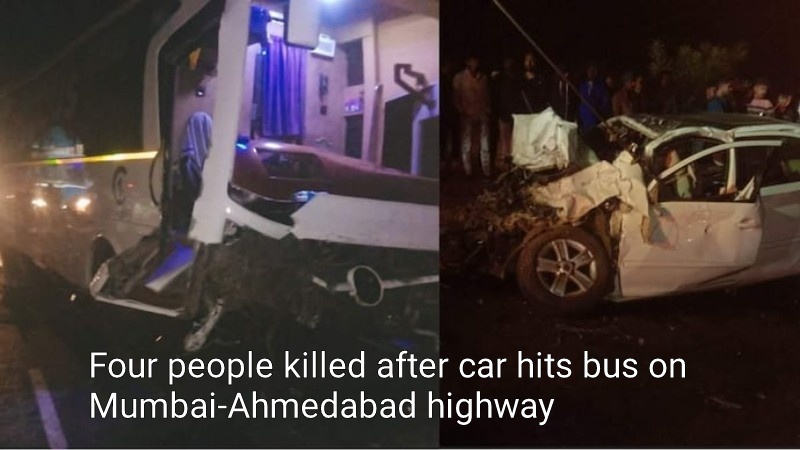 Up to four people were killed when a car struck a bus on the Mumbai-Ahmedabad highway in the Dahanu area of Maharashtra's Palghar district.
The collision occurred as the car was travelling from Gujarat to Mumbai. According to Palghar Police, who were contacted by ANI, the car's driver lost control and rammed into the bus.
Due to the collision between the car and the bus, four people died instantly.