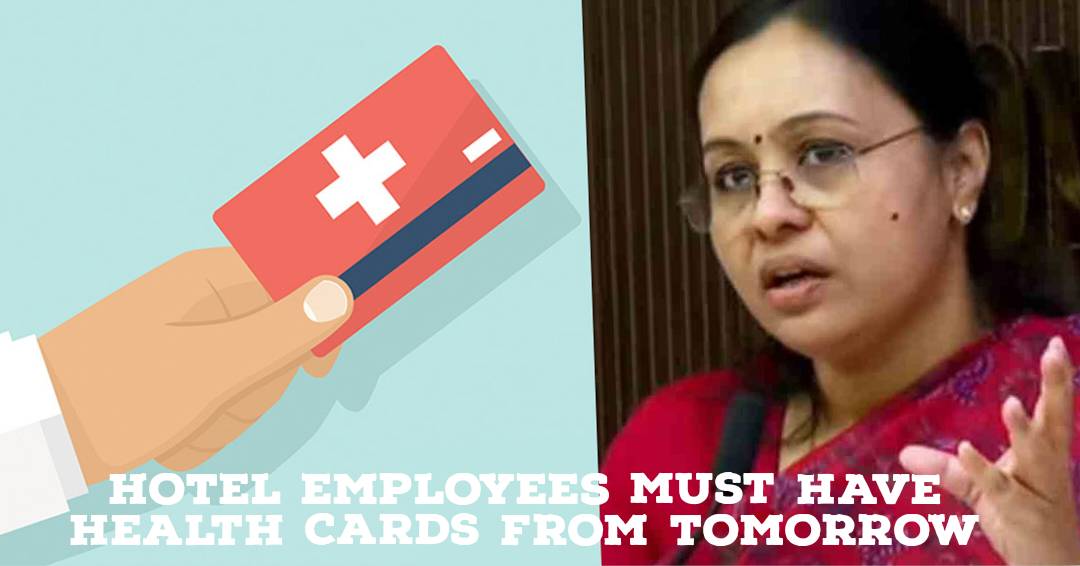 Beginning tomorrow, February 1, a joint team of Food Safety and Health Department personnel will conduct extensive inspections at hotels and dining facilities throughout Kerala to verify compliance with the most recent directive requiring health cards for employees.
In addition to hotels and restaurants, the directive aimed at ensuring food safety also covers bakeries.
According to the requirements of the Food Safety and Standards Act, the personnel must have medical examinations and get the necessary certificates. If the institutions don't follow the steps and produce phoney certificates when being inspected, they will be required to take their shutters down. Many employees may have gotten fake certificates, it is suspected.
The Food Safety Commissionerate's website provides access to the certificate model. The certificates and test results should be retained at places of employment and made available to the officials upon request.
The government had issued a warning that food distribution and manufacturing facilities lacking health cards will be required to close their doors as of February 1. Only after verifying that the administrators have taken the health cards will they be permitted to reopen. Additionally, the Food Safety Commissioner's approval is required for this.
The action is a part of stringent steps to maintain food establishment hygiene in the aftermath of recent back-to-back cases of food poisoning.
In the state, there are around six lakh businesses that manufacture and distribute food, of which 1.5 lakh are hotels and eateries. Data from the Food Safety Commissionerate shows that out of the 5 lakh employees of hotels and restaurants, about 3.5 lakh have obtained health cards.
The cards, which are good for a year, are believed to have been seized by the majority of the remaining employees as well, claims the authorities.
Prior to that, Veena George, the minister of health, stated that any hotel or restaurant found to be hiring workers who do not accept health cards will be prohibited from operating as of February 1. If it is found that a worker does not have a health card, the organisation will be quickly shut down, and its information will be made public.