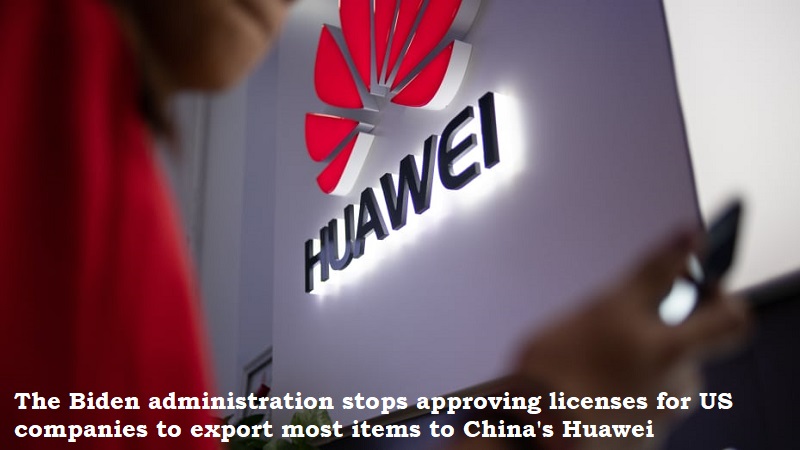 The Biden administration has ceased accepting permits for US businesses to sell the majority of their goods to China's Huawei.
Although the US Department of Commerce has authorised select American companies to sell Huawei specific products and technologies, Huawei has long been subject to US export restrictions about products for 5G and other technologies. In 2020, Huawei will be able to purchase 4G smartphone chips from Qualcomm Inc.
Officials at the Commerce Department 'continually examine our policies and regulations,' according to a spokesperson, but they decline to comment on specific company discussions. Both Qualcomm and Huawei declined to comment. Earlier reports on the change came from Bloomberg and the Financial Times.
Chinese foreign ministry spokesperson Mao Ning said that China opposes the United States abusing an overly broad notion of national security to suppress Chinese firms unreasonably.
The move 'goes against the principles of the market economy and rules of international trade and finance, hurts the confidence the international community has in the US business environment and is blatant technological hegemony,' Mao said during a press conference in Beijing on Tuesday.